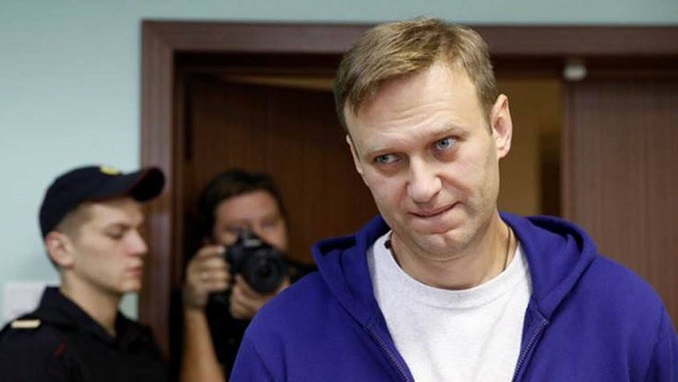 The sentence on Alexey Navalny's case is unlikely to significantly affect the political situation in Russia, Kremlin spokesman Dmitry Peskov said Wednesday, TASS reported.
"The political situation in the country is rather multifaceted. The country prepares for parliamentary elections in September, a lot of different processes take place, new political parties form. This is a very multifaceted process, so, it is unlikely that there will be any significant effect," Peskov said.
Navalny will spend two years and eight months in a general security penal colony for fraud against the Yves Rocher company. He was handed a suspended sentence in the case in 2014, but on February 2, Moscow's Simonovsky District Court sentenced the opposition figurehead to an actual prison term for numerous probation violations, Izvestia writes.
The court had every reason to uphold the Federal Penitentiary Service's request to replace Navalny's suspended sentence with a real jail term, said lawyer Yevgeny Chernousov. "A Federal Penitentiary Service official requested that the court send him to prison for 3.5 years, which does not exceed the term of his initial suspended sentence," he noted. According to the attorney, the court was unable to issue a harsher ruling because it would have been rescinded by a higher court following the defendant's appeal.
The court's decision will probably boost and radicalize the protest movement, Director General of the Agency for Political and Economic Communications Dmitry Orlov pointed out. However, in his view, there is no reason to assume that the trend will persist for a long time.