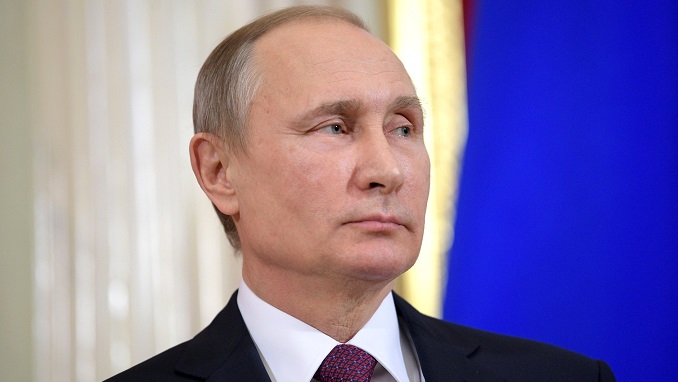 The Russian President said on Wednesday that economic sanctions imposed by the United States against his country are senseless, The Associated Press reports.
Vladimir Putin voiced hope that Washington will eventually agree to a constructive dialogue, after a series of restrictive measures against Russia depreciated the ruble and prompted lowered growth forecasts for this year.
Speaking in Russia's resort city of Sochi after meeting with Finnish counterpart Sauli Niinisto, Putin described last month's Helsinki summit with U.S. President Donald Trump as positive, but blamed Trump's administration for continuing to hit Russia with sanctions.
"As for our meeting with Trump, I view it as positive and useful," Putin said. "No one expected that all disputed issues could be settled during a two-hour meeting, but a direct conversation and exchange of opinions are always useful."
Meanwhile, Russia's economy minister Maksim Oreshkin said that a proposed new U.S. bill imposing even stricter sanctions against Russian banks and the country's sovereign debt would pressure the ruble and fuel capital outflows over the next 12 months. Oreshkin recognized the need to trim the economic growth forecast, although he did note the correction was likely to be marginal.
"We are likely to revise this year's economic growth (forecast) slightly from 1.9 percent to 1.8 percent. The changes will be mostly of a cosmetic nature," Oreshkin said.
On Wednesday, the ruble weakened towards its lowest mark in more than two years as traders priced in the risk of more U.S. sanctions and foreign currency purchases by the Russian central bank took their toll.
The U.S. Treasury imposed fresh sanctions on various Russian entities on Tuesday, and a new tranche of measures announced by the U.S. State Department earlier this month was expected to take effect later on Wednesday.