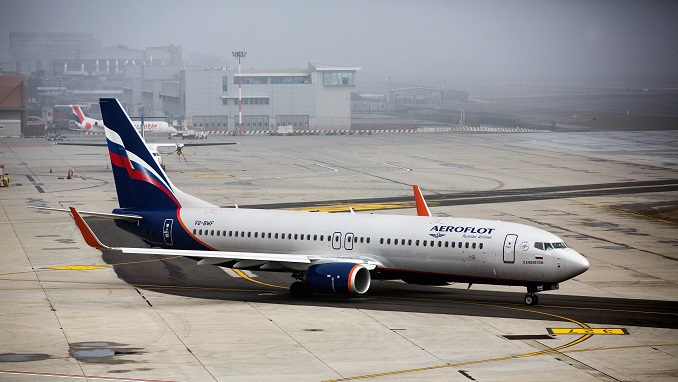 Aeroflot Group managed to keep its second-quarter operating profit flat at Rb20.5 billion ($309 million) under international accounting standards, Flight Global reported.
The company claims that the "first signs of stabilization" have emerged over the quarter, after some of the trends from the beginning of the year "shifted slightly".
Aeroflot Group finance chief Andrei Chikhanchin says the performance at the beginning of the year was influenced by high fuel prices and currency pressure.
While fuel prices stayed high in the second quarter, they declined in June, and the currency pressure has started to ease.
Aeroflot Group points out that the closure of Pakistani airspace also forced an increase in flight times to Asia-Pacific destinations, while Chikhanchin adds that the effect of the World Cup football tournament in Russia during June 2018 distorts the comparison.
"The year's key results will be determined by the peak season, the results of which are affected, on the one hand, by excess capacity across the industry and the continued growth of airport tariffs and, on the other hand, by stabilisation in fuel prices," Chikhanchin said.
Over the first half the group's operating profit slipped by 16% to Rb14.6 billion. Aeroflot Group's net profit for the six months to June 30 stood at Rb8.7 billion. The previous year's figure was more than Rb30 billion but this was heavily influenced by new international accounting rules regarding operating lease liabilities.