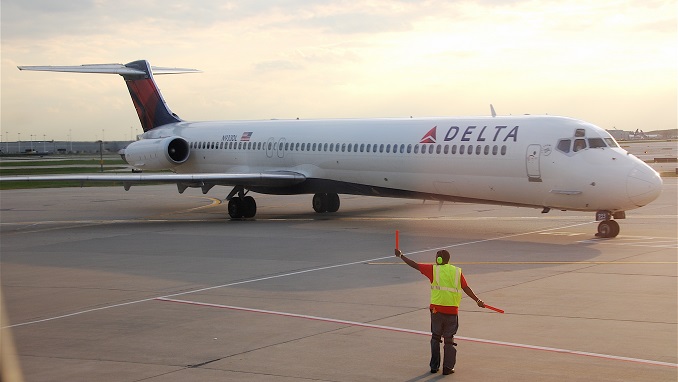 Delta, a major U.S. airline company, will suspend direct flights from the United States to Russia this spring, RIA Novosti reported, citing Moscow business daily Kommersant.
According to the company's press service, the carrier won't resume direct flights from Moscow to major American cities this summer. The airline reduced its presence on the plunging Russian market in late 2015, performing direct flights only during high season.
A source in Russia's flag carrier Aeroflot said that in 2017 flights between Russia and the U.S. increased by 4% and the Russian airline plans to boost their number by this summer. According to the Federal Security Service, in 2017 Russians made 127,600 trips to the U.S. for tourism purposes, a 16.3% increase year-on-year.
Thus, in the first quarter, the tourist flow from Russia grew 30.3%, while in the fourth quarter it fell 0.8%. That said, by the middle of the third quarter, the United States announced tougher screening for visa applicants, the paper says.
According to press secretary of the Russian Union of Travel Industry, Irina Tyurina, as a result of Delta's decision to suspend its flights, Aeroflot, currently the only airline offering direct service from Russia to the U.S., may jack up prices.
However, a source in the Russian company told Kommersant that Aeroflot would be able to meet market demand and Delta's exit would not impact ticket prices.
Boris Rybak of Infomost noted that there are enough cheap connection flights to the US through Europe. However, after Delta's departure from the Russian market, Aeroflot will gain advantages and prices may surge for direct flights in premium segments, the expert noted. In any case, the reduction in the number of air carriers cannot be "positive news for the market," he noted.