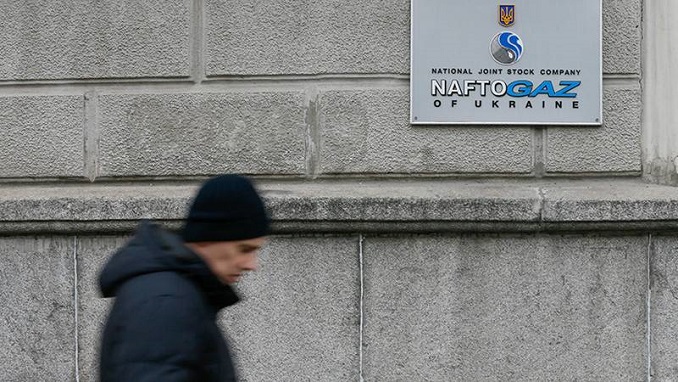 Ukraine's national gas company Naftogaz said it intends to close its representative office in the Russian Federation, Ukrinform reports.
Naftogaz Chief Commercial Director Yuriy Vitrenko said this at a press briefing on March 5, an Ukrinform correspondent reports.
"This is a technical issue… We wanted to close this office long ago because of the aggression of the Russian Federation," Vitrenko said.
After last week's Stockholm arbitration decision against Russia's Gazprom, the company stated it had launched the process of terminating contracts for the supply and transit of gas with Ukraine's Naftogaz.
On Monday, the company said it has enough money to pay for gas from European countries in April instead of buying cheaper gas from Russia if the dispute between Ukraine and Russia continues.
Speaking at a briefing, Naftogaz's Chief Commercial Officer Yuri Vitrenko also said the company's contracts with Russia's Gazprom were unlikely to be broken before they expire in 2019.
Gazprom said last week it would end contracts with Ukraine after a Stockholm arbitration court ordered it to pay more than $2.5 billion to Naftogaz.
This outcome infuriated Moscow. Gazprom refused to resume gas deliveries to Naftogaz, leaving Ukraine short of gas in cold weather, and threatened to cancel the supply and transit contracts that were signed for ten years in 2009.
This has again put to the test Ukraine's reliability as a gas transit route as well as raised questions about Gazprom's trustworthiness, and it prompted the European Union to intervene.