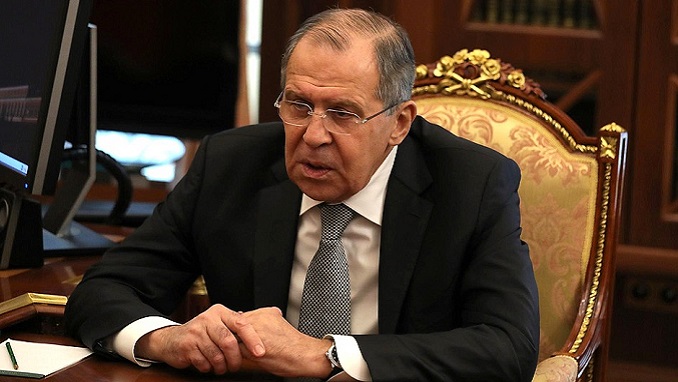 Africa seems to be the next 'battlefield' where the economic and political interests of the U.S., Russia, and China have already begun to collide, Nezavisimaya Gazeta writes.
Russian Foreign Minister Sergey Lavrov, ahead of his African tour that kicked off on March 5, said that African states have been showing interest in expanding Russia's role on the continent.
On Tuesday, U.S. Secretary of State Rex Tillerson will also travel there on the heels of Lavrov. The two powers will be engaged in a struggle for influence there, while the presence of a power such as China should not be disregarded, the report said.
Lavrov is scheduled to visit five countries to the south of the Sahara – Angola, Zimbabwe, Mozambique, Namibia, and Ethiopia. The Russian foreign minister expects that in the coming decades, Africa will emerge as a major market due to its growing population and rich natural resources.
Tillerson will have different itinerary covering Chad, Djibouti, Ethiopia, Kenya, and Nigeria. Given that Ethiopia is also part of Lavrov's schedule, the Russian side suggested that the two ministers could hold talks in that country.
According to Alexey Maslov, Head of the School of Asian Studies at the Higher School of Economics, "Tillerson's visit is 100% linked to China's clout."
Beijing has been taking steps to lure African states into its One Belt One Road project. China has been pouring more money into Africa than any other international player. However, there is no rivalry between Russia and China in Africa, he pointed out.
Patrick Bond, professor of political economy at the University of the Witwatersrand, Johannesburg, told the paper that African countries have 54 votes in the United Nations, which will become crucial in geopolitical battles in the coming years.
Diplomats from rival countries will make every effort to restore old alliances and create new ones, he stressed.