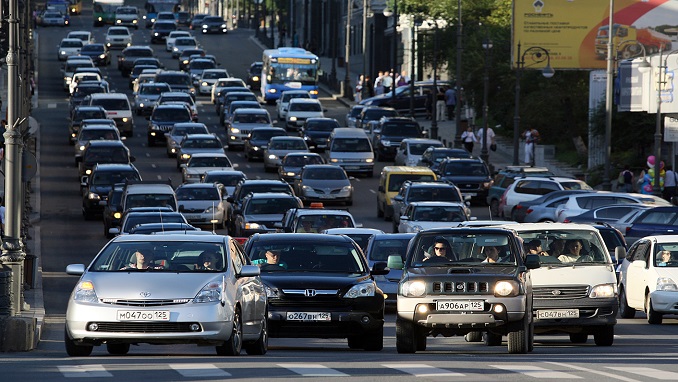 Sales of new cars in Russia increased by almost a quarter in February on a year-to-year basis, the Association of European Businesses (AEB) said on Tuesday.
According to Reuters, the AEB lobby group said that the Russian car industry rose by 24.7 percent, recovering for the twelveth month in a row after a steep fall.
The once-booming car market was a high-profile victim of Russia's economic downturn but returned to growth last year as the economy began to recover.
In the first two months of 2018, 235,641 new cars were sold in Russia, AEB data showed.
"Over 27 percent improvement in the first two months is an impressive turnaround for the market which was battered by bad news until just one year ago," Joerg Schreiber, Chairman of the AEB Automobile Manufacturers Committee, said in a note.
In January, sales of new cars in Russia rose 31.3 percent, posting the biggest monthly increase since 2011.
Schreiber said AEB retains a positive outlook for car sales in 2018 adding that it would be reasonable to expect the annual pace of sales growth to slow "as a result of the growing base effect applying from March last year."
The Russian government recently said it expects to double the number of cars exported from the country by 2019.
Sales have grown mostly thanks to global automakers who focused on exporting Russian-made cars as their costs have reduced significantly due to the ruble's devaluation. For example, Volkswagen Group produced 167,500 vehicles in Russia in 2017.
Over two-thirds of these cars were manufactured at the company's flagship Kaluga plant, while the rest were assembled at the Nizhny Novgorod plant, which is operated by local contract assembler GAZ. The automaker exported 25,100 units, which was 70% more than in 2016.