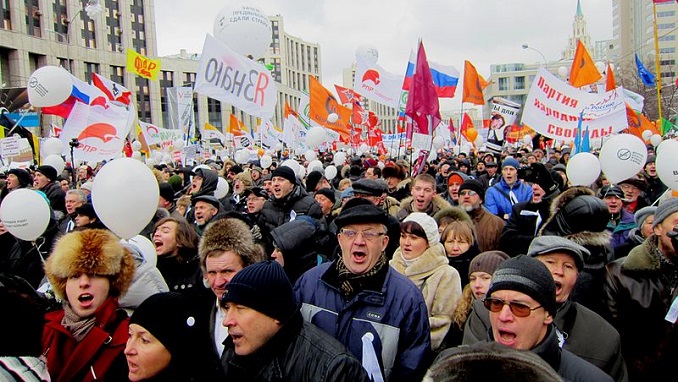 Russia's deeply unpopular pension reform has again drawn thousands of people across the country to the streets Sunday despite President Vladimir Putin's announcement of several concessions this week, RFE/RL reports.
The government plans to gradually raise the state pension age in the first such hike in nearly 90 years, as the economy, having just edged over a two-year recession, struggles under Western sanctions.
The proposed move – already approved by parliament's lower house in a first reading in July – has led to a rare outburst of public anger.
Igor Sirotkin, one of several thousand protesters who joined a Moscow rally organized by the Communist Party Sunday, accused the government of "seeking to rob ordinary people of their earnings."
Demonstrations were reported in many other cities, including St. Petersburg, Russia's second-largest city, Yekaterinburg in the Ural Mountains, Novosibirsk in Siberia, and the Far Eastern port city of Vladivostok.
In response to the outburst of public anger, Putin promised in a televised address on August 29 to soften the controversial measures. The president proposed raising the state pension age by five years to 60 years for women, instead of the earlier proposed eight-year hike, while a five-year increase for men would stay.
He also proposed allowing women with at least three children to retire earlier. Currently, the retirement age is 55 for women and 60 for men. Russian men and women have life expectancies of 66 and 77, respectively, according to the World Health Organization, and critics have warned that many won't live long enough to claim a pension.
The issue of raising the retirement age has turned into the biggest domestic challenge Putin has faced since winning another term as president in March.