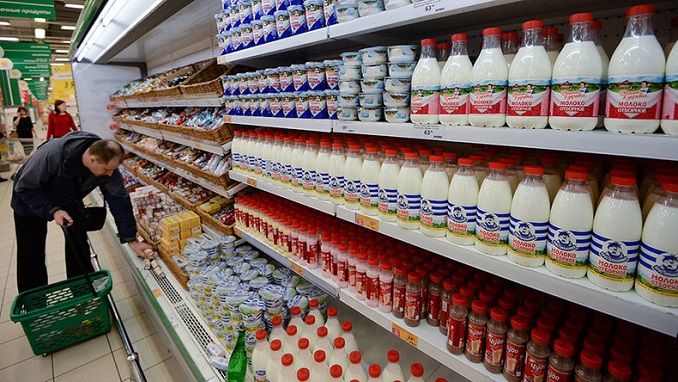 Russia will continue to destroy any sanctioned Western-made food products it discovers in its territory in 2019 after the government extended the validity of the rules for the destruction of sanctioned products, UkrAgroConsult reports.
The decision extends the validity of the rules for the destruction of agricultural products, raw materials and food prohibited for import into Russia in the framework of counter-sanctions.
The food embargo has been in force in Russia since August 2014 for products from the USA, EU, Australia, Norway, and Canada. Since August 2015 Albania, Montenegro, Iceland, Liechtenstein have joined the list of these countries. Ukraine was added to the anti – Russian sanctions in January 2016.
Meat and meat products, milk and dairy products, vegetables and fruits, and fish and fish products, were initially placed under the ban. Since November 1, 2016, the food embargo has been extended to salt, while on October 27, 2017, live pigs were added to the ban list, with the exception of purebred breeding animals, along with a range of meat by-products, with the exception of goods for the production of pharmaceutical products.
Since May 20, 2017, the ban on the supply of salt for the production of medicine and dietary supplements has been lifted.
In August, the Rosselkhoznadzor food safety agency said that in the three years of the Russian food embargo, more than 26 thousand tons of Western food have been destroyed in the country.