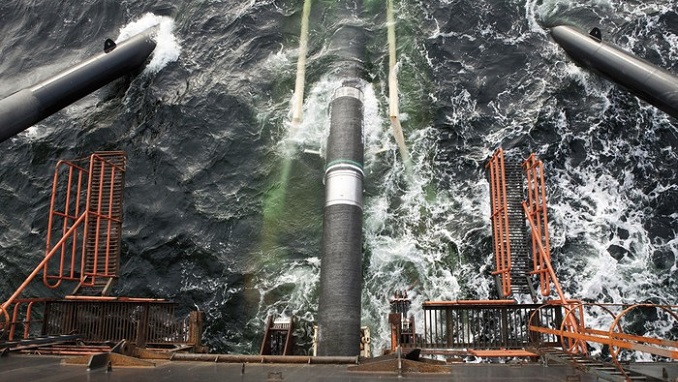 Construction works for the Russian gas pipeline to Europe, Nord Stream 2, has started in German coastal waters and are now under way in four countries, Interfax reports.
The works are commencing despite the threat of sanctions from United States President Donald Trump and condemnation from the EU, the report said.
Nord Stream 2 describes the construction as "preparatory" but confirms the current activities include the building of a connection from the landfall site in Lubmin to the offshore pipeline in deeper waters; work also continues on an underwater trench that would encase the pipeline as it ran through shallow waters close to the landfall installation.
The controversial pipeline, which intends to double Russian gas imports to Germany across the Baltic Sea and reduce shipments through Ukraine, has heightened geopolitical tensions between Europe, the U.S. and Russia, souring relations between Berlin and Washington and highlighting the EU's fractured stance towards Moscow.
Owned by Russia's state-run Gazprom, the project is supported by German chancellor Merkel's government but opposed by those who believe the pipeline will increase Europe's energy dependence on Russia and has been engineered as a political weapon to hurt Ukraine.
On Thursday, German company Uniper said it was "fully committed" to the planed Nord Stream 2 pipeline, despite "a very bad feeling" about U.S. sanctions against Russia. This led to media speculation that Uniper was withdrawing from participation in the project, something the German company later denied.
"Uniper will remain one of the financing partners of this project and we are – as before – fully committed to the project," Uniper's Christopher Delbrück said in a statement.
The Nord Stream 2 consortium includes five European partners: Royal Dutch Shell, BASF's Wintershall, Engie, OMV and Uniper.