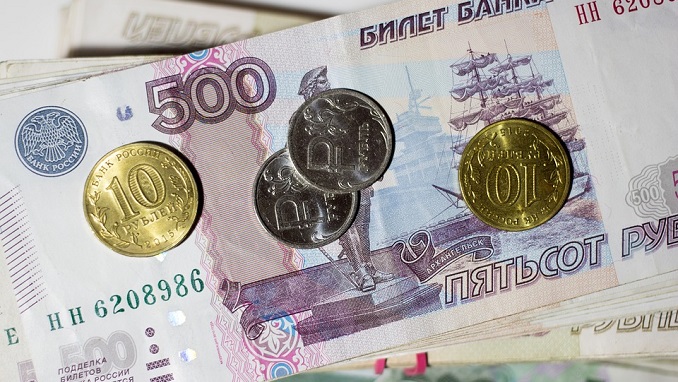 The Russian ruble gained some value against the dollar on Monday amid higher appetite for risky assets as the United States and China came closer to a trade deal, Reuters writes.
At 0742 GMT, the ruble was 0.23 percent stronger against the dollar at 65.79 and had gained 0.17 percent to trade at 74.75 versus the euro.
Oil prices also rose on hopes of a trade deal. Brent crude oil, a global benchmark for Russia's main export, was up 0.31 percent at $65.27 a barrel.
On Sunday, it was reported that the two nations could reach a formal agreement by March 27 and that China would lower tariffs on U.S. imports including agricultural products, chemicals, and cars in exchange for sanctions relief from Washington.
"Hopes for the rapid conclusion of a (U.S.-China) deal support the main group of risky assets," said Mikhail Poddubsky, an analyst with Promsvyazbank, referring to emerging markets.
The market is awaiting the Russian Finance Ministry's announcement on Tuesday of the number of forex purchases for state reserves in the next month.
Poddubsky said that the amount of buying could increase as oil prices are higher. He added, however, that there would not be much pressure on the rouble because of the seasonally strong current account.
Russian stock indexes were slightly up. The dollar-denominated RTS index was up 0.05 percent to 1,187.53 points. The ruble-based MOEX Russia index was 0.12 percent higher at 2,480.76 points.
Emerging markets were up in general on Monday. MSCI's index of emerging market shares rose 0.13 percent, with stocks in index heavyweight China driving gains.