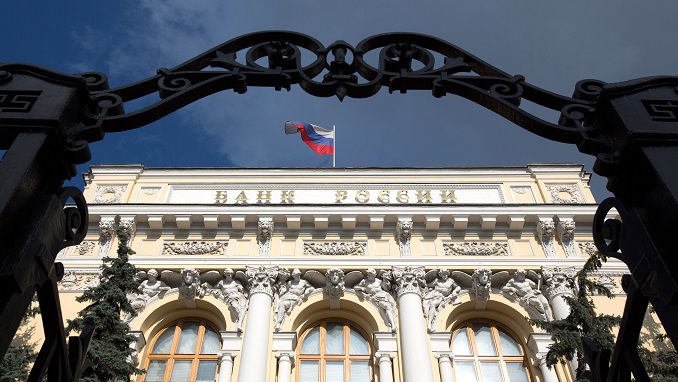 The Bank of Russia has announced the biggest reduction in its key interest rate since 2017, by 50 basis points to 6.5%, The Financial Times reported.
The move did not affect the USD-RUB rate, which largely unchanged and continued to trade at around 64, the report said.
The central bank said it will consider further interest rate reductions in future meetings if the situation continues to develop in line with baseline forecasts. It has forecast Russia's GDP to remain at 0.8 – 1.3%.
The regulator noted that "disinflationary risks exceed pro-inflationary risks over the short-term horizon." It also noted that "significant risks are posed by elevated and unanchored inflation expectations," while also noting that the growth rate of Russia's economy is still subdued and that monetary condition had continued to ease since the last meeting of the board.
The central bank lowered its end-of-year inflation forecast to 3.2%-3.7% and said disinflationary risks now exceed pro-inflationary risks.
Russia has already cut rates three times this year, but central bank Governor Elvira Nabiullina turned more dovish last week when she indicated that more needed to be done to prevent a sustained period of low inflation.
Sluggish growth and real rates among the highest in emerging markets mean the central bank has ample room to cut further.
"A new era of growth-supportive policies has begun," Elina Ribakova, deputy chief economist at the Institute of International Finance in Washington told Bloomberg. "I would expect inflows into Russia's bond market to pick up."