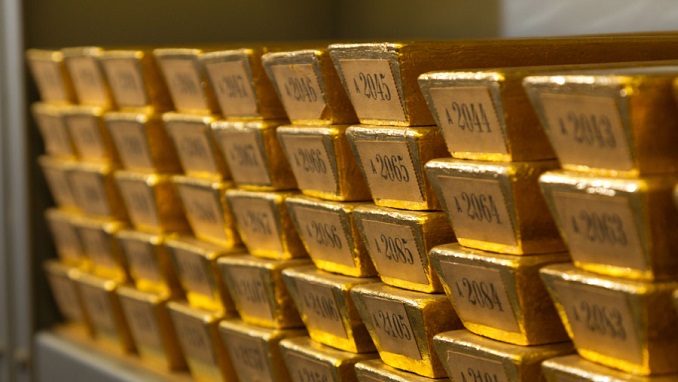 The Bank of Russia, which has been on a gold-buying spree for years, has reversed the trend by first reducing and then completely suspending gold purchases for state reserves, Nezavisimaya Gazeta writes. 
Experts attribute this to a growing demand for foreign currency amid the coronavirus crisis. Last year, gold exports grew seven-fold by volume and eight-fold in price, according to Russia's customs statistics. In January-February, Russia exported some 17 tons of gold to the tune of nearly $854 million, and the United Kingdom received nearly 90% of this volume.
However, experts say that the quarantine restrictions could deal a blow to these exports. The Union of Gold Producers of Russia is urging the Finance Ministry to allocate funds to replenish the State Fund in order to rescue the sector.
According to the Union, in 2015-2019, Russia boosted gold output, "securing third place in the world in terms of gold production for the sixth year in a row." In 2015, Russia produced 255 tons of gold and in 2019, its output reached 329.5 tons.
As of January 1, 2020, the Bank of Russia had 2,271.3 tons in gold reserves, the Chairman of the Union of Gold Producers Sergei Kashuba told the paper. However, since April 1, 2020, the regulator has stopped buying gold on the domestic market and this put Russia's gold production sector "in limbo."
Sergei Deineka, Financial analyst at BCS Premier, sees the regulator's steps as very pragmatic. "The drivers of gold exports are the prices amid the increased demand for the metal and the need to compensate for the decreasing export revenues," he noted. 
Amid the coronavirus pandemic, the global demand for gold and its prices is on the rise, while Russia's currency reserves started declining over the reevaluation of foreign currency (including the Chinese yuan and the euro) and the falling price of debt assets, the expert said.