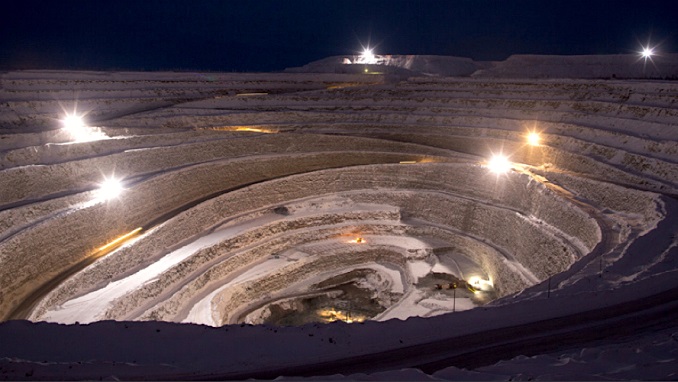 The Supervisory Board of Alrosa company has approved the acquisition of Kristall Smolensk Diamonds, the largest Russian producer of polished diamonds, the company said. Kristall is now fully owned by the Russian state.
According to Interfax agency, the company will assess the value of Kirstall's shares and send it to the Federal Property Management Agency and the Finance Ministry.
The Supervisory Board instructed Sergei Ivanov, General Director of Alrosa, to submit a strategy for the development of the Alrosa Diamonds branch not later than in December, "taking into account the decisions concerning the Kristall company that are taken by that time."
In March, the Deputy Finance Minister Alexei Moiseev said that the Finance Ministry is considering privatization options for Kristall Smolensk Diamonds.
Russia's gem-cutting industry is struggling to survive amid increased competition from foreign polishers after Moscow scrapped a 6.5 percent export duty on rough diamonds in 2016.
Alrosa, which has a monopoly on diamond production in Russia, said on Friday it was "expedient" for it to buy Kristall when the state-owned company is privatized, which is expected by 2019.
Russia's government and regions also hold 66 percent of Alrosa, which sold 39.6 million carats of mostly of rough diamonds last year.
Kristall is the only enterprise in Russia which processes precious stones of all sizes. The company was established in Smolensk in 1965.