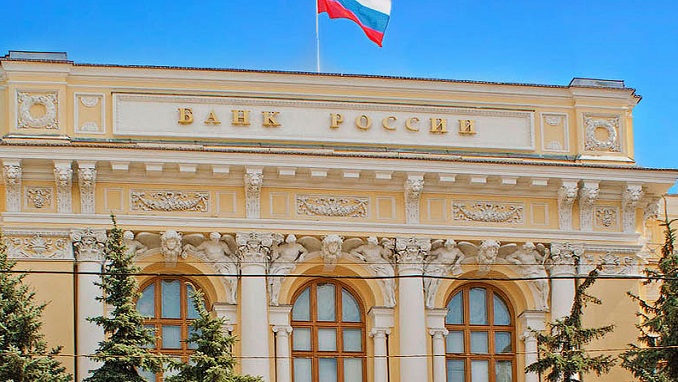 Russia's total public debt as of the beginning of the year stands at 33 percent of the country's GDP, which represents a 7 percent year-on-year decrease, the Russian Central Bank said in its annual report for 2017, released on Friday, noting this was considered a moderate debt burden.
"As of January 1, 2018 the debt burden on the Russian economy remained moderate: the debt-to-GDP ratio amounted to 33 percent (in early 2017 — 40 percent)," the annual report said, according to state-owned RIA news agency.
According to the report, a large share of Russian external debt obligations (86.5 percent of the total external debt) accounted for the private sector and totaled $448.6 billion.
Meanwhile, the external debt of government bodies and the Central Bank reached $70.3 billion in 2017, of which $14.5 billion was debt belonging to the Central Bank. The repayment and servicing of the external debt of government bodies rose to $4.4 billion. In general, the total debt increased by $16.7 billion to $55.6 billion, the report indicated.
"The eternal debt obligations of the Russian federal subjects have hardly changed and amounted to $200 million," the report read further.
The Russian ruble-denominated external debt corresponds to $137.4 billion, while the dollar-denominated portion of the debt totals $381.4 billion.
On April 27, the Russian central bank decided to maintain the key rate at 7.25%, it was reported.
At the previous meeting of the Bank of Russia's Board of Directors on March 23, the regulator lowered the rate by 25 basis points (0.25 percentage points) against the previous level of 7.5% in a background of record low inflation.
"Annual inflation remains low. The April weakening in the ruble against the backdrop of geopolitical tension will be a factor for consumer price growth paces to quicken as they move closer to 4%. However, this does not create risks of inflation overshooting the target. At the same time uncertainty remains over the potential impact of the recent developments on inflation expectations. Inflation is forecast to range between 3-4% as of the end of 2018 and hold close to 4% in 2019," the regulator said.