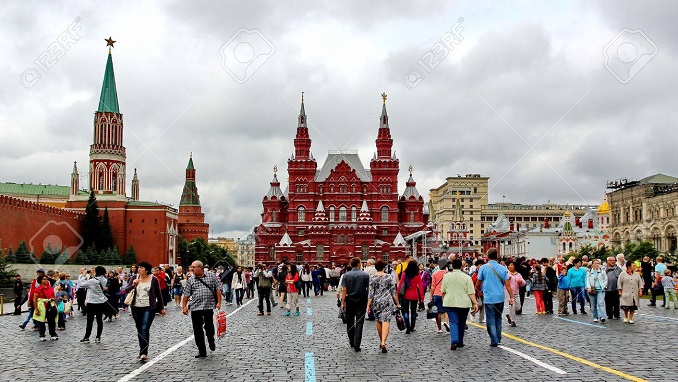 The Moscow mayor's office seeks to keep an eye not just on its native citizens, but also foreign tourists, with new plans in the works for tracking the movement of foreign tourists, Kommersant reports. 
The city authorities have shown an interest in creating a surveillance system to track the movement of tourists around the Russian capital using data from mobile phone operators. 
According to the city, the measure should help control the coronavirus outbreak and locate any hotbeds of its spread once the borders are re-opened, the business newspaper writes. 
Yandex, Russia's top tech company, which shares data on transportation flows to the authorities and monitors the self-isolation regime in Moscow, could put up a bid for the contract.
The surveillance system is expected to track the number of foreigners coming to Moscow through their SIM cards and locate areas where they spend most of their time, a source in the mayor's office told the paper. Moscow's Department for Information Technologies plans to sign this contract with only one provider. The Russian capital will need to monitor tourists in order to control the disease once the restrictions on movement between countries are lifted, another source familiar with the authorities' plans said.
This new technology would allow the authorities to analyze the flows of people into the city and make decisions on developing infrastructure, Anna Nikitova, an adviser at Yakovlev and Partners, told the paper. 
"But the pinpoint monitoring of citizens excludes any depersonalization of this data. And information on clients to third parties can be provided only with their consent," she noted. Therefore, the authorities are expected to issue new instructions for implementing this system, the legal guru mentioned, noting that it should also comply with the EU's General Data Protection Regulation.