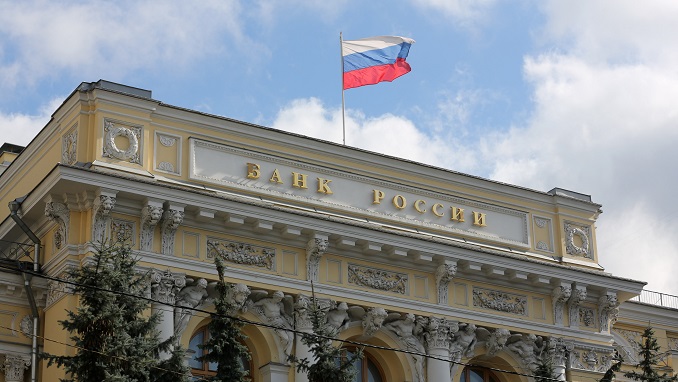 The Bank of Russia said on Friday the deal between top oil-producing countries on production cuts, aimed at shoring up prices, may hit Russia's economy in 2018, Reuters reported.
OPEC and non-OPEC countries, including Russia, recently agreed to a joint restriction on crude supply for a second year, to reduce stockpiles and support prices. In accordance with the deal, Russia has cut 300,000 barrels of oil output per day from its peak production of 11.247 million barrels reached in October 2016.
Now, the central bank says the curbs, along with weaker demand for natural gas shipped from Russia, were likely to impact the overall economy. It added that fossil fuel consumption by cars was expected to peak in the mid-2020s, which would significantly hit oil prices.
"We assume that the OPEC+ deal… along with weaker demand for natural gas from abroad will temporarily curb a growth in (Russian) production which may have a negative impact on economic growth in general," it said.
Russian gas firm Gazprom's exports to countries outside the former Soviet Union fell 10 percent year on year in January, caused by relatively warm weather in Europe.
The central bank said Russia's GDP was expected to rise by 0.4 percent quarter-on-quarter in the first quarter, accelerating to 0.5 percent in the second.
Growth in 2017 would be revised upwards from an initial estimate of 1.5 percent, the Bank of Russia statement read.
This week, Russia's energy minister Alexander Novak said the country's oil companies and government have received the equivalent of around $41.5 billion more in proceeds, as the output cuts succeeded in raising the prices.
Due to the higher oil prices as a result of the pact, Russia's federal budget has received so far $29.41 billion (1.7 trillion rubles) more, while the oil companies—a combined $12.11 billion (700 billion rubles) more since the beginning of 2017, Novak said.