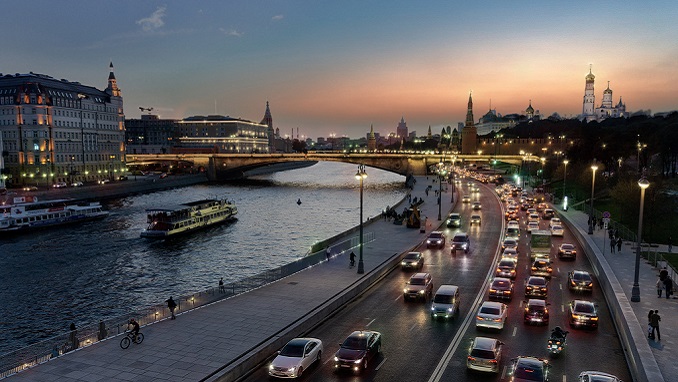 Russian cities with population over a million will need at least 100 years to catch up to Moscow's level of economic development, a new study by consultancy Strelka reveals, according to RBC.
There are 16 such large cities in the country, contributing almost a third in Russia's GDP in 2017, the study says. Moscow accounted for more than half of this contribution.
"If Russian cities continue to develop as they did in 2010-2017, then the average [city with a population of] 1 million will need around 100 years to catch up with Moscow in terms of per capita gross product," Strelka said.
Using gross city product (GCP) per capita to measure the economic disparity, the consulting bureau projected that the cities will reach Moscow's level of development by 2117.
The 16 cities with populations of at least 1 million should increase support for small and medium businesses and attract investment into promising industries within each region, Strelka said.
"We need to start looking at cities as a platform for systemic integrated investment," said Strelka CEO Denis Leontiyev.
According to the study, Yekaterinburg, St. Petersburg, Kazan, Ufa, Samara and Krasnodar fall into the category of advanced cities with an average GDP growth rate of 1.4% in 2010–2017. With the acceleration of their own economy up to 5.9%, advanced cities will be able to reach the per capita level of the GCU of Moscow in 2017 in a decade.
On the other hand, Voronezh, Omsk, Chelyabinsk, Novosibirsk, Volgograd, Rostov-on-Don, Perm, Krasnoyarsk and Nizhny Novgorod are lagging cities with average GWP growth rate from 2010 to 2017 of 0.2%, Strelka's study says.