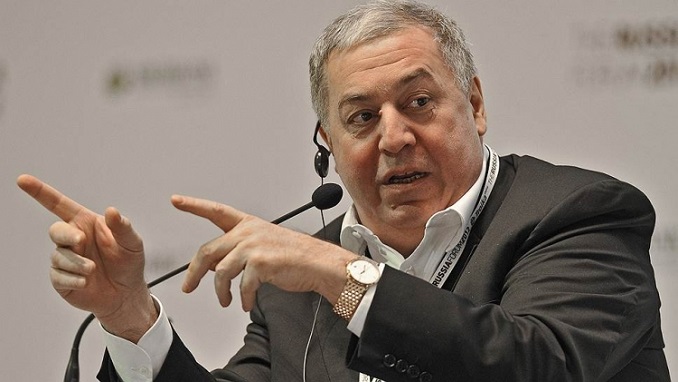 The Bank of Russia is in talks with oil tycoon Mikhail Gutseriev over a 140 billion rubles ($2 billion) debt owed by his family after a banking group they owned was bailed out two years ago, four sources familiar with the talks told Reuters.
The potential settlement deal would allow Gutseriev and his brother, Sait-Salam, to avoid a potential lawsuit from the central bank, two of the sources said. The regulator has used legal action in attempts to recover losses relating to the bailouts of two other banks, Otkritie and Promsvyazbank.
The central bank rescued B&N Bank and Rost Bank, both part of the Gutseriev family's Safmar business empire, along with privately-owned Otkritie and Promsvyazbank, in 2017.
The central bank has since spent more than 2 trillion rubles ($30.75 billion) supporting Otkritie, B&N, and Promsvyazbank. It aims to recover at least some of these funds from the ex-owners directly and through the courts, as well as by selling assets.
For B&N, the central bank provided a 57 billion ruble ($876 million) capital injection and it has stumped up another 800 billion rubles ($12.3 billion) in liquidity for Rost bank.
According to the four sources, who are close to Trust bank, now Russia's "bad bank", and to the Gutseriev family, the central bank, via Trust bank, is discussing a plan under which Mikhail and Sait-Salam Gutseriev would pay 140 billion rubles to settle part of the central bank's bailout costs.
The sources did not explain how the 140 billion ruble figure was calculated by the central bank.
Three of the four sources said that Mikail Shishkhanov, Mikhail Gutseriev's nephew, who was overseeing the family's banking business, will not be part of the debt deal.
Gutseriev and Shishkhanov have already transferred some of their assets to the central bank following B&N's bailout. The sources said the Gutseriyev family could pay the central bank back in cash and assets over the next five years.