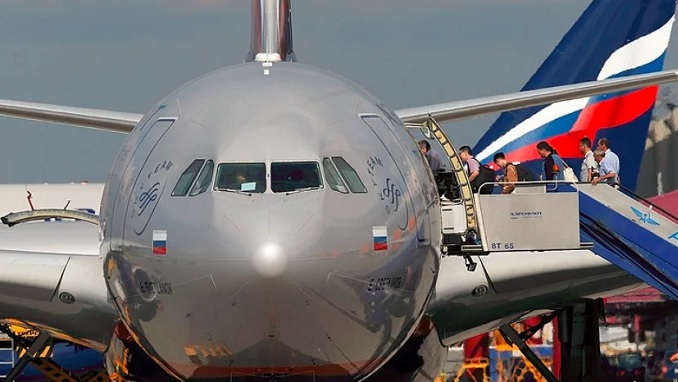 Russian airlines jointly transported almost 86.3 million passengers in the first eight months of 2019, exceeding the same period last year by 11.7 percent, according to figures released by Rosaviatsiya, the country's aviation authority. In the period, passenger traffic reached 216.1 billion RPKs, a 13.6 per cent year-on-year improvement, Russian Aviation Insider reported.
Of the top five airlines, Pobeda, Russia's only low-cost carrier (LCC) and a member of the Aeroflot Group, continued its impressive growth, transporting some 6.6 million passengers and recording a 46.7 percent year-on-year growth. Aeroflot, the country's largest airline, carried some 25.2 million passengers, 7.3 percent up and Rossiya Airlines served 8.1 million passengers, a 4.7 percent increase year-on-year.
Russian Far East-based carrier Aurora Airlines, the smallest member of the group, grew by only 2.8 percent after serving 1.1 million passengers. Collectively, Aeroflot Group's carriers transported 41.0 million passengers, up by 11.4 percent year-on-year.
The privately run S7 Airlines, which comprises Sibir and Globus, remained Russia's second-biggest airline grouping. Sibir, itself the country's second-largest carrier, transported almost nine million people, up 15.6 percent over last year's period, while the smaller Globus grew by 6.9 percent, serving another three million passengers.
Pegas Fly, which is one of two airline subsidiaries of the Russia-based, Turkey-backed leisure operator Pegas Touristik Group, carried almost 1.6 million people in the eight-month period, a 21.1 percent improvement. Nordwind, the other member of the Turkish group operating both scheduled and charter flights, grew by only 8.9 percent, transporting some 6.7 million passengers.