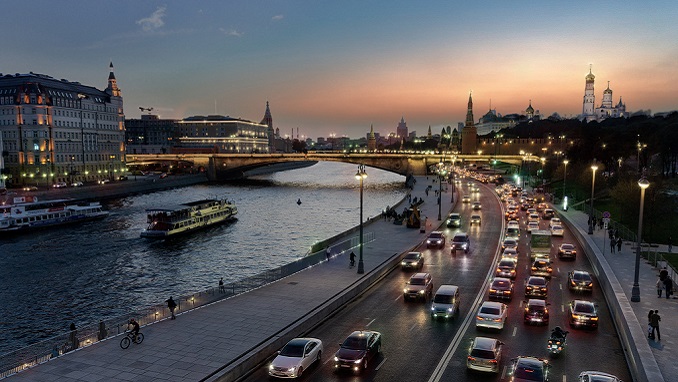 A healthy legal technology industry is emerging in Russia, including an emerging ecosystem of legal tech startups, lawyer and journalist Robert Ambrogi writes in an article published on  Above The Law.
But while there is now a developing array of legal tech products, their adoption is not keeping pace. By all accounts, Russian law firms, for the most part, remain legal tech luddites, the author says.
Ambrog went to Moscow to speak at Skolkovo LegalTech, a two-day conference held in the Skolkovo Innovation Center, a massive, futuristic building on the outskirts of Moscow, run by the government-funded Skolkovo Foundation and set in the Skolkovo Technopark, a 1,000-acre complex described as the Silicon Valley of Moscow. Housing some 1,500 startups, the Innovation Center is devoted to incubating innovative companies in IT, biomedicine, nuclear technology, energy efficiency, and space technology.
"The Technopark seems a world unto itself. Besides the Innovation Center, within it are the Skolkovo Institute of Technology (Skoltech), a graduate research university established in partnership with the Massachusetts Institute of Technology, and a small city, complete with schools and entertainment, that provides housing for the people and their families who work or study within the Technopark. Within the Technopark, I was told, drone taxis often hover overhead and self-driving cars provide ride services on the ground," Ambrogi writes.
Amid this hubbub of innovation is an arm devoted to incubating legal technology startups. This arm and its director Anton Pronin organized this conference. It was the second Skolkovo LegalTech, and just one of several legal technology conferences now filling the calendar in Russia since the first one was held in 2016.
Legal technology is not new to Russia. The country's leading legal research companies — Garant, ConsultantPlus, and Kodeks — have been in business since the early 1990s. Another company, Pravo.ru, which started as a legal media outlet in 2008, now runs the case law database for Russia's entire system of commercial arbitrage courts and markets a suite of cloud-based software tools for lawyers. It sells several of these software tools in the U.S. under the Case.one brand and is negotiating with court systems in other countries to adopt its database system.
"Lately, Russia, like much of the rest of the world, is seeing a surge in smaller legal tech startups. One of the leading experts on legal technology in Russia, Holger Zscheyge, managing director of the publishing company Infotropic Media and organizer of his own legal tech conferences, including Moscow Legal Tech, told me that there are about 150 home-grown legal tech startups operating in Russia," the article author says.