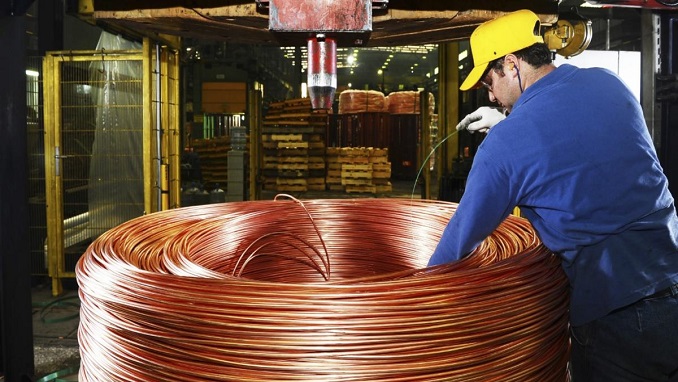 Russia and South Africa have signed a roadmap for the implementation of joint projects in the market of platinum group metals, as well as agreement on exploration, extraction and processing of mineral resources until 2025, TASS reports.
On the Russian side, the Minister of Natural Resources and Environment Dmitry Kobylkin signed the documents.
"Russia and South Africa, possessing rich reserves of mineral resources, have long traditions in the development of the mining industries, as well as a high level of technological knowledge, have the opportunity to promote the growth of the market of platinum group metals through partnership and cooperation," according to the meeting document.
"The trade turnover between our countries is quite good. We hope it will reach $1 bln by the end of the year," Kobylkin said after signing the documents.
Kobylkin said earlier that in the first 9 months of 2018, trade turnover between Russia and South Africa increased by 26% to $797 million. According to him, in 2017, South Africa accounted for 20% of Russia's total trade with all countries in the region.
Kobylkin also noted that joint projects in nuclear energy, subsoil use, oil and gas, as well as projects in agriculture are being worked out between the two countries.
Russia has been looking to tap the reserves of platinum in Africa's south. In Zimbabwe, Russian companies are involved in the development of platinum deposits – the country's largest investment project worth $3 billion.
State corporations Rostec and VEB are carrying around half of the investment. The mine, with an eventual production capacity of 600,000 ounces per annum, is the country's biggest mine for the metal.