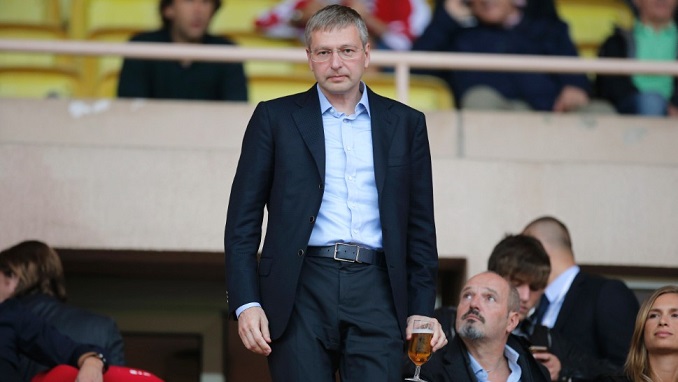 Russian billionaire Dmitry Rybolovlev has lost a case in Monaco against a top art dealer he accused of defrauding him out of hundreds of millions of dollars, his lawyers said on Thursday, according to The New York Times.
Rybolovlev, who owns football club AS Monaco, accused Swiss dealer Yves Bouvier of charging him inflated prices on dozens of artworks he acquired for more than $2.1 billion.
The Monaco court of appeal said the "entire investigation was carried out in a partial and unfair manner" — a major setback for Rybolovlev, whose five-year feud with Bouvier has played out in courts in five countries.
Bouvier hailed it as "yet another victory" after favorable court rulings in Singapore, Hong Kong and New York. His lawyer Franck Michel accused Rybolovlev of concocting a case against the art dealer in Monaco as part of a plot to destroy Bouvier's art shipping and storage business.
However, one of Rybolovlev's lawyers, Herve Temine, stressed that Bouvier was still being investigated in Switzerland and promised to appeal against the Monaco ruling.
"Mr Bouvier should not rejoice because this in no way affects the substance of the case for giant fraud of which he is accused," he said.
Rybolovlev commissioned Bouvier to help build up an art collection to rival a small museum — including works by Van Gogh, Picasso, Monet, Rodin, Matisse and Leonardo da Vinci's "Salvator Mundi", which Rybolovlev sold at auction in 2017 for a record $450 million.
But their relationship soured when Rybolovlev accused Bouvier of overcharging him. Rybolovlev was himself charged with bribery and influence peddling and Monaco's justice minister was forced to retire over claims he accepted bribes.
Rybolovlev made his fortune in the fertilizer business after the collapse of the Soviet Union.
Forbes business magazine ranks him number 224 on its list of the world's richest people for 2019, with a net worth of $6.8 billion.