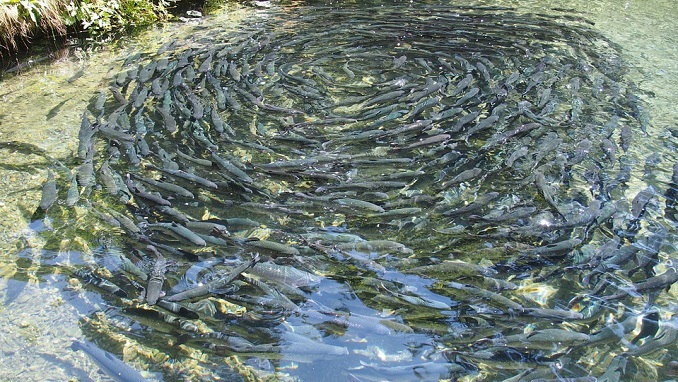 The chairman of Russian Fishery has stepped aside and two top execs have left the company in the last few months, Undercurrent News reported citing sources.
Stanislav Shekshnia, a professor at prestigious French business school INSEAD since 2003, is no longer chairman of RFC, he confirmed to the news outlet. Shekshnia's Linkedin profile — which still shows him as chairman of the company — states he started in this role for RFC in 2015. The profile also lists him as a senior partner of executive recruitment firm Ward Howell International, as well as an independent director of a subsidiary of state-owned oil giant Gazprom and also Novolipetsk Steel, one of the four largest steel companies in Russia.
The company's main shareholder, Gleb Frank, is now chairman, the sources said. Frank is the son of Sergey Frank, the director-general of shipping group Sovcomflot and the former transport minister, and the son-in-law of Gennady Timchenko, an oil and gas billionaire with close ties to Russian president Vladimir Putin.
According to the report, Andrey Buzin, a seasoned pollock sector executive who was most recently deputy general director of the company's Far East operations, has also left. He could not be reached for comment, but his Linkedin profile shows he left RFC in June and is now "open for new opportunities." Buzin started with RFC in 2013, having previously been with Nakhodka Active Marine Fishery Base, another large fishing firm in the Far East.
Roman Linin, who re-joined Russian Fishery as CEO of PrimCrab — its recently launched crab operation subsidiary — is no longer with the company. Linin's Linkedin profile shows he left the company in July, having joined PrimCrab in October 2018. He was the chief financial officer with RFC in 2016-2017, then left and spent a year and a half running Cinema Park Formula Kino, Russia's largest cinema chain. Linin could also not be reached for comment to Undercurrent News. It is not clear who has replaced him at PrimCrab.