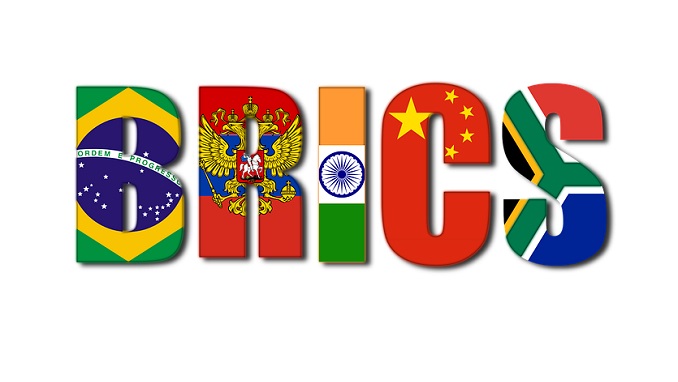 Russia has urged its partners among the BRICS nations (Brazil, Russia, India, China and South Africa) to establish a foothold in Syria's promising market, Russian Ambassador to Syria Alexander Kinshchak said in an interview with TASS news agency.
Syria's economy has been ravaged in the seven years of conflict, suffering enormous damages. According to the World Bank, the reconstruction will cost more than $200 billion.
"Losses in the real sector of the economy topped $75 billion," the ambassador said. "UN experts believe that it will have to be poured nearly $200 billion to achieve the pre-crisis GDP growth rate."
"We are aware that the Syrian government will find it difficult to obtain a huge amount of money required for the post-crisis recovery," the Russian ambassador said. "Therefore, Russia suggested that the international community, first of all, the nations friendly to Syria, should join efforts in order to work out a complex program for its revival."
"First of all, we speak about our BRICS allies, Iran and other states carrying out independent foreign policies and motivated to gain a foothold in the promising Syrian market," Kinshchak said.
The Russian diplomat pointed out that the blame for Syria's damaged economy should be pinned not only on rebels and terror groups but also on the international coalition led by the United States.
"In particular, as a result of their deliberate strikes, dozens of vital fuel and energy infrastructure facilities in Syria's north, as well as bridges, roads, educational and medical institutions have been destroyed," he said.
"The former Islamic State's (ISIS) 'capital' of Raqqa was 80% destroyed, but no reconstruction has yet begun up to now," Kinshchak added.