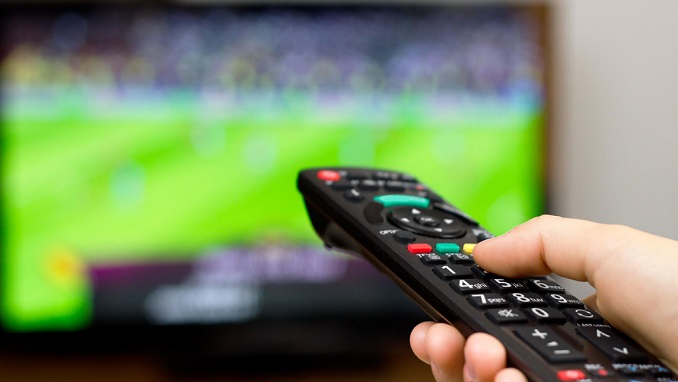 Russian direct-to-home (DTH) TV services operator Orion has entered into a cooperation agreement with Media-Content for the broadcasting of Ultra HD channels Russian Extreme Ultra and Ultra HD Cinema, Broadband TV News reported.
According to the company, this is the first time it has used its play-out complex for the commercial production of TV channels in Ultra HD. It adds that the channels are delivered to Russian telecom companies using HEVC compression in the IP format.
"Television in the Ultra HD format causes the greatest response from the viewer when watching sports events and film content. Therefore, when our colleagues from the Media Content company turned to us, we enthusiastically took up the task," said Andrei Trufanov, head of the telecom services department at Orion Group.
"The project had its own characteristics, for example, it was required to provide a specified degree of redundancy for all nodes, as well as broadcasting with multi-channel Dolby Digital 5.1 surround sound. This format of the soundtrack, along with the 4K resolution, guarantees the effect of the presence and the fullness of the spectators' sensations from viewing high-quality content," he said.
Maxim Zemlyanko, program director of the Russian Extreme Channel Group, said, "All extreme sports are very spectacular, the viewer should be breathtaking when he watches our channels. He must feel himself floating in the sky or, on the contrary, be at the bottom of the ocean. You can create such an effect, of course, only in the UHD format. In Russia, however, far from all operators can work with it. We needed a partner who can guarantee high quality and uninterrupted signaling, ready to grasp our task and save us from having to think about the technical side of the process. We found all this in Orion."
"As for the Ultra HD Cinema movie channel, our task, in this case, is to give the viewer the opportunity to enjoy an excellent picture and surround sound without leaving home. TVs with the ability to display content in the quality of Ultra HD 4 K at the moment is not exotic at all. You can buy a big TV, get home and watch a great movie in Ultra HD on the TV channel Ultra HD Cinema," Zemlyanko said.