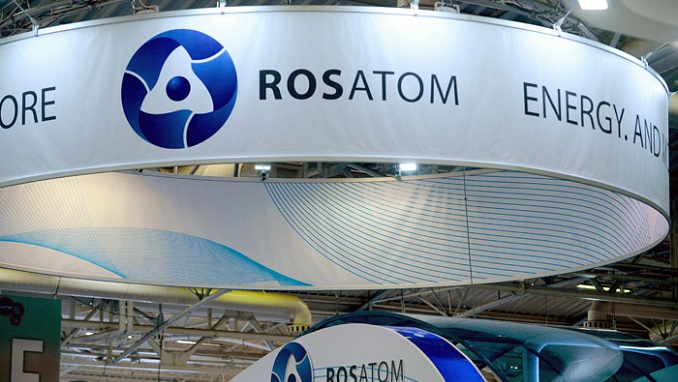 Driven by foreign projects across the world, Russian state nuclear company Rosatom aims to triple its revenue in U.S. dollar terms by 2030, its chief executive told Reuters.
Rosatom is the world's only integrated nuclear firm, providing a one-stop shop from uranium enrichment to handling nuclear waste, after its two biggest rivals Areva and Westinghouse hit financial troubles.
Alexey Likhachyov has led Rosatom since 2016, with goals to increase competitiveness, add new markets and products, and boost its share of global nuclear technology exports. By 2030, he expects up to 70% of Rosatom's revenue to come from outside Russia and up to 40% from new products, including non-nuclear ones.
"The first step is to implement our entire order book portfolio – this is around $190 billion overall, of which $133 billion is for this decade. Out of these, around $90 billion are (started) plants abroad. This is 12 countries," he said.
Rosatom is the world's biggest nuclear company by foreign orders, with a total of 36 nuclear blocks on order outside Russia, including in Belarus, Bangladesh, China, India, Turkey, Finland, Hungary and Egypt.
"We have already entered some sites and are at quite advanced stages – in Belarus, for example. At some we are accelerating the construction process – these are Bangladesh, Turkey. At some there is a licensing process," Likhachyov said.
In 2014, Rosatom's foreign revenue stood at $5.2 billion, or 31% of the total. It is aiming for $15 billion in 2023 or 40%-45% of the total.
Rosatom is also interested in the nuclear plans of Argentina and Saudi Arabia, the CEO said. And if the world continues to switch from fossil fuels, Rosatom's foreign revenue may grow even more, Likhachyov added.