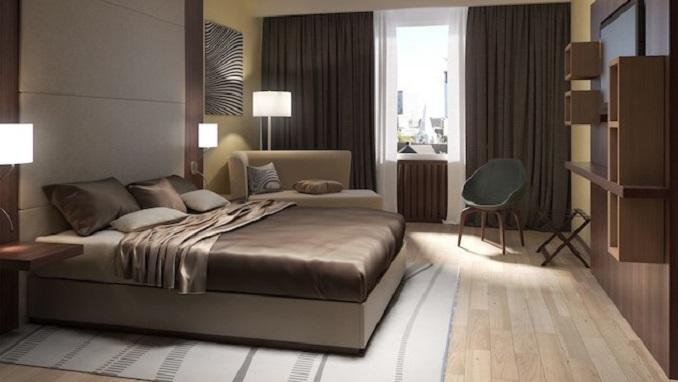 The number of branded hotel rooms in Russia and the countries from the Commonwealth of Independent States (CIS) has grown by 8,000, says a report by JLL Hotels and Hospitality, according to Travel Daily News.
"Compared to the previous three years, 2018 was a breakthrough in terms of branded room supply growth. According to the preliminary assessment, 29% more branded rooms were put into operation in 2018 – 8,000 vs. 6,200 in the previous year. At the same time, in Russia 1.5 times more rooms entered the market: on the background of the 2018 World Cup preparations, the hotel market gained 5,700 new keys compared to 3,700 in 2017. Almost half of the new branded supply volume was in hotels opened in the World Cup host cities (3,400 rooms)," says Tatiana Veller, Head of JLL Hotels & Hospitality Group, Russia & CIS.
Moscow (over 1,700 thousand keys), Kyiv (591 keys), St. Petersburg (539 keys), Yerevan (470 rooms) and Tbilisi (402 rooms) appeared to become leaders in terms of branded supply addition among urban destinations, the report says.
Among the new destinations for the branded hotel openings, JLL experts highlight the ongoing expansion of Azimut Hotels to the remote Russian regions and small touristic centers, namely Suzdal, Pereslavl-Zalessky, Nalchik, Kemerovo, Kyzyl, and Mirny (Yakutia).
A French chain, AccorHotels, previously a second place by room stock growth in the region, has now become a confident leader (the operator has added to its regional portfolio more than 1,400 keys in 2018). Azimut Hotels confidently broke into the top 3 with 1,300 new keys, while the third place was taken by Marriott International (1,200 keys put into operation). Azimut's result is even more respectable considering that the brand is not currently developing in CIS and surrounding countries.
"Hotel supply in the region is becoming more diverse and non-standard, growing with a large number of midscale properties, boutique and lifestyle hotels," comments Tatiana Veller. "2018 brought several projects of this type, including Pentahotel in one of the book-houses on New Arbat street in Moscow, Meininger Hotel in the building of the Nikolskye Ryady in St. Petersburg, Moxy by Marriott in Tbilisi."
Next year, hotel brands expect to keep the same pace and plan to open about 8,000 rooms in the region. Notably, for the first time Russia's share in this volume will be less than 50%, about 3,800 rooms, the JLL report says.