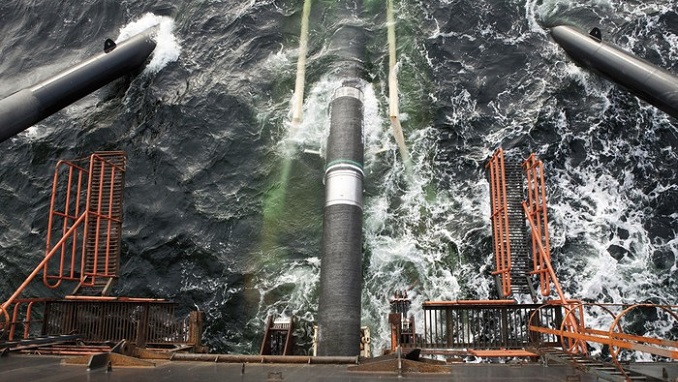 State Duma Deputy Vladimir Gutenev, in a commentary to RT, said that the creation in the European Union of a mechanism to counter extraterritorial sanctions of third countries, which, among other things, are directed against the Nord Stream 2 project, is long overdue, RIA Novosti reported.
According to the parliamentarian, European officials were afraid to make this decision because of fears for their own careers.
"But now it has become absolutely clear that we are talking about slaughtering the European economy for the sake of the economic and political interests of the United States. I think that Germany's voice will not be alone. I think that it will be very actively supported by the old, economically strong Europe," his words TV channel.
Gutenev added that such a step can be considered a consolidation of European political and economic interests, which will contribute to the restoration of international law. This, the deputy believes, will help the implementation of energy projects.
Earlier, the EU Ambassador to Russia Markus Ederer said that Brussels is developing a mechanism to counter the extraterritorial sanctions of third countries.
The United States opposes the Nord Stream 2 project as it seeks to impose supplies of its liquefied natural gas on European states. At the end of last year, the US authorities adopted a defense budget that provides for sanctions against companies that are involved in laying the pipeline. This forced the Swiss Allseas to abandon the work.
At the same time, Germany and Austria support the project, being interested in reliable fuel supplies. Norway is also in favor of the construction of the gas pipeline, whose government owns 30 percent of the shares of Kvaerner, one of the construction contractors.