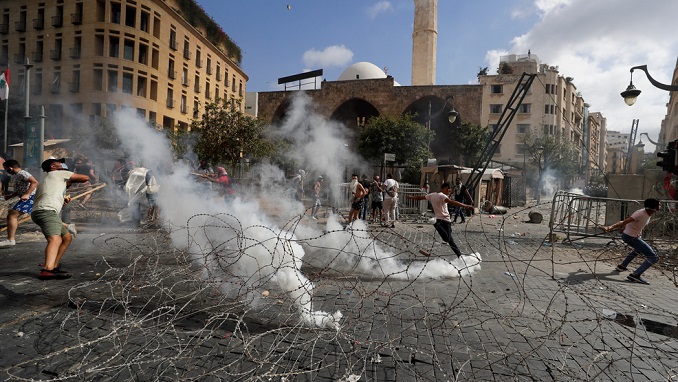 Beirut's anti-government protests have not affected the search and rescue operation conducted by the rescue and medical teams of the Russian Emergencies Ministry in the area of the explosion in the Lebanese capital, the crisis center told TASS on Saturday.
"The protests have had no impact on the search and rescue efforts. However, security is tightened in the area where the employees of the Russian Emergencies Ministry are working," the spokesperson said.
According to him, over 50 soldiers and officers of Lebanon's army equipped with armored platforms along with other means ensure security of the Russian rescue team.
The Russian rescuers arrived in Beirut on August 5 to help the people affected by the explosion in the port and to take part in the search and rescue operation. The Russian health professionals put up a mobile hospital where doctors of the Tsentrospas rescue team provided medical services to 92 patients, including 12 children. Moreover, the rescuers sifted 1,000 square meters of rubble and found four bodies under the collapsed silo.
On Saturday, clashes erupted between the riot police and protesters in downtown Beirut. The protesters have entered the premises of the Foreign and Economy Ministries. They are storming the Association of Lebanese Banks.
The protests were sparked by a powerful blast that on August 4 ripped through Beirut's port and generated a shockwave, which either destroyed or damaged a larger part of the city infrastructure. According to the Health Ministry, 158 people were killed in the blast and more than 6,000 injured. More than 300,000 people have been left homeless. Among them are 100,000 children.