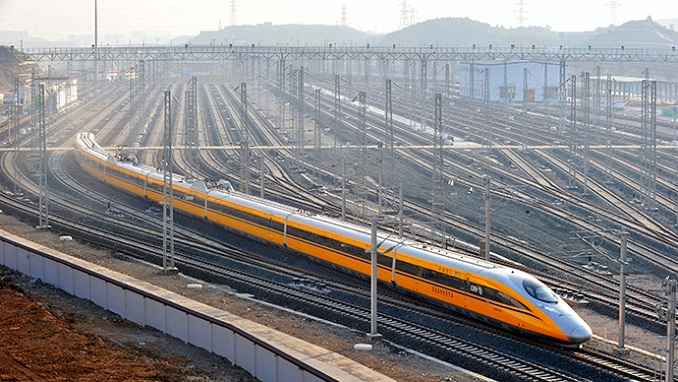 Russia's state-run monopoly Russian Railways and the Russian Export Center are currently studying the possibility of trans-border railway lines and intra-country railway development projects in Africa, and are looking to tap into a $20 billion per annum credit line made available by the African Export-Import Bank (Afreximbank) for the development of the railway sector, the Ghana News Agency reported.
According to officials, projects in Ghana-Burkina Faso, Nigeria, Libya-Egypt and in East Africa region were being considered.
In November, Afreximbank signed a Memorandum of Understanding (MoU) with Russian Railways and the Russian Export Centre (REC) – agreeing to cooperate in implementing export and investment projects in Africa.
Under the terms of the MoU, the parties will cooperate by undertaking mutual consultations on export and investment projects in the railway sector abroad and by jointly developing project finance schemes in the infrastructure sectors in Africa.
Benedict Oramah, President of Afreximbank, said: "There is a huge demand for infrastructure in Africa and that the continent needed investments of $20 billion per annum in the railway sector in order to bring it up to the required level."
African countries could find partners that would help them deliver the necessary investment and the MoU would enable Russia to begin to participate in the opportunities for infrastructure development that existed in the continent, Oramah said.