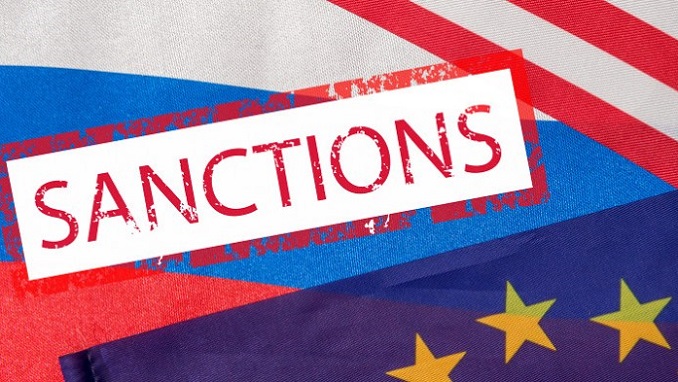 The United States and the European Commission are discussing the possibility of imposing sanctions on Russian ports in the Sea of Azov, as well as in the Black Sea region, Ukraine's Infrastructure Minister Volodymyr Omelyan has said, according to Unian.
Since earlier this year, Russia has increased its military presence and inspections, with some calling its actions an "economic blockade" of Ukraine's Azov ports.
"Russia is deliberately destabilizing the situation in the [Sea of] Azov region. Their goal is to do everything possible so that people lose their jobs, as well as to create a socio-economic cataclysm, resulting in protests of people who demand better working conditions. Sanctions against Russian ports in the Sea of Azov are being seriously discussed now. I hope that the same actions with be made with regard to those in the Black Sea region. This will be tangible from the economic point of view," Omelyan told a Ukrainian TV channel on Wednesday.
The European Parliament has urged EU states to make clear to Russia that it will face tougher measures if it intensifies its "de facto blockade" of international shipping in the Sea of Azov.
A nonbinding resolution passed on October 25 called on EU member states to warn Moscow "that the targeted sanctions against Russia will be reinforced" if it further escalates actions it labeled as a 'violation of Ukraine's sovereignty'."
The minister added that the Russian side continues to detain vessels heading to the Ukrainian ports in the Sea of Azov.
"They involve all their military forces to stop even for a while civilian ships heading to our ports. The logic is very simple: they increase the price of logistics. After all, the demurrage of a vessel is estimated at $15,000-$50,000 per day. The situation affected many European companies that receive products from our ports. This contributed to conveying our position to the European Commission. They realized that due to the Russian blockade, European taxpayers pay more for Ukrainian goods. Therefore, they began to speak in a very different way," he added.
According to Omelyan, the Russian blockade had caused Ukrainian companies losses estimated at over $35 million. At the same time, the minister says freight traffic to the Ukrainian ports in the Azov Sea will resume next year.
"I hope that after the situation is settled, we will be able to restore freight traffic, and cargo turnover will resume at the ports of Mariupol and Berdyansk. I think it will be next year," he added.