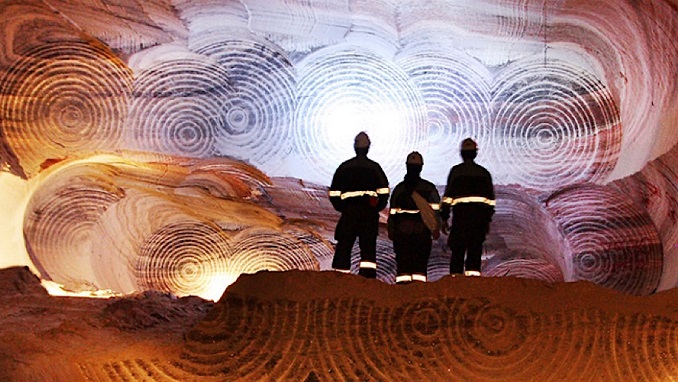 Russian authorities have opened an investigation into a potash mine fire which has killed eight miners, The Associated Press reports.
Rescue teams in the Ural Mountains are still looking for a construction worker trapped inside the burning potash mine owned by the Uralkali company after the bodies of eight of his colleagues were found.
A fire erupted Saturday at the mine in the Perm region. Officials say 17 workers were inside the mine at the time in Solikamsk, 1,200 kilometers (740 miles) east of Moscow, and eight were quickly evacuated. The blaze cut off access to nine other workers in a different section.
The Russian company said the trapped miners were employees of a subcontractor doing maintenance work. The subcontractor's chief, Andrei Maksimov, told the Interfax news agency that the chances of finding the trapped miners alive were slim.
Earlier, an unnamed source in the emergencies services told the Russian news agency TASS that rescuers had so far not been able to reach the miners.
"Mine rescuers cannot reach nine people so far due to high temperature and smoke. There are about 10 meters left," he said, adding that rescuers had no communication with the miners.
The Investigative Committee in the Perm region said Sunday they believe the ninth miner is also dead.
Russia has the second-biggest potash reserves in the world, with Uralkali being the country's major producer. The company has five mines and seven ore treatment mills. It exported 10.9 million tonnes of potash in 2017, a figure that represents growth of 16 percent year-over-year.