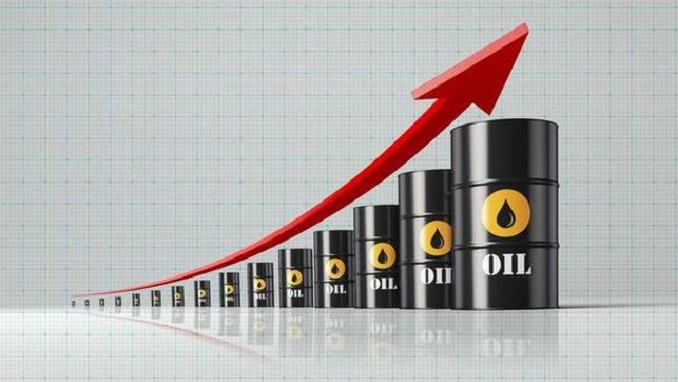 A recovery in oil prices and increased demand due to month-end tax payments helped the Russian ruble step away from the weakest levels in the last three months it reached last week, Reuters reported.
The ruble was 0.8 percent stronger against the dollar (68.38), at 0752 GMT, moving away from 69.13, its weakest level since mid-September hit on Friday. Versus the euro, the rouble gained 0.5 percent to 77.84 versus.
"In the run-up to the Christmas and New Year holidays, risk-sentiment will still likely remain vulnerable," analysts at VTB Capital said in a note.
Brent crude dynamics will be the most important driver for the rouble, while month-end tax payments "will likely provide some breathing space for it from the local side," VTB Capital said.
Brent crude oil, a global benchmark for Russia's main export, rose 0.6 percent to $54.14 a barrel, up from this year's low of $52.79 touched on Friday.
Local month tax payments usually prompt export-focused companies to convert their revenues on the market in order to meet local duties, which supports the rouble.
Russian stock indexes were down. The dollar-denominated RTS index was 0.12 percent lower at 1,075.8 points, while the rouble-based MOEX Russian index shed 0.5 percent to 2,334.3 points.
Earlier this month, the Russian Central Bank raised interest rates by a quarter percent earlier this month as a pre-emptive measure against the coming headwinds. According to Bloomberg, the ruble slide of last week could add to the pressure faced by the Bank of Russia amid growing inflation fears. Plans for the regulator to resume foreign-currency purchases from mid-January are another factor, the report said.
"The inflation trajectory of the past few weeks has been a lot worse than expected," said Dmitry Dolgin, an economist at ING. "Everyone's attention in the next few months will be on inflation and what the government and the central bank will do to cool growth expectations."