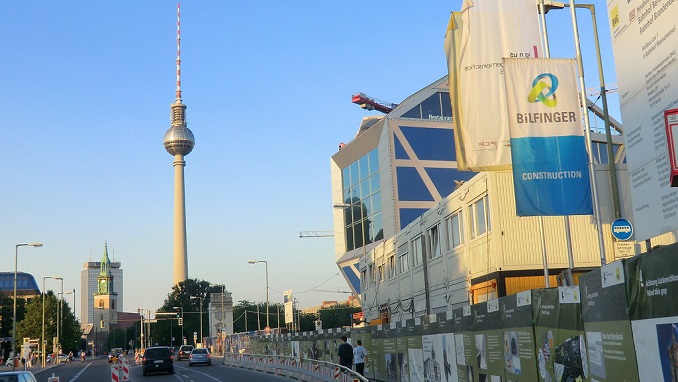 The Association of German Chambers of Industry and Commerce (DIHK) is optimistic that sustained economic growth and the upcoming football World Cup will boost their exports to Russia in 2018, a study published on Thursday reveals.
Exports could rise by as much as 15 percent in the course of the year after already surging by 20 percent in 2017, the report says, according to Xinhua. If the forecast proves correct, it would be the second annual increase following the imposition of Western economic sanctions against Moscow.
The Russian economy shows signs of recovery and expanded by 1.5 percent in 2017 after experiencing an almost three-year-long recession The Russian GDP is expected to grow by around 2 percent in 2018. German infrastructure and logistics firms could thereby benefit in particular from high demand related to the World Cup.
"We are aware of nearly 40 companies that have received additional orders in this context," a statement by the DIHK's head of foreign trade Volker Treier read.
Treier noted that every third German company with activities in Russia which was surveyed by DIHK indicated that they planned to increase their investment by a combined $600 million in the country during the next 12 months. These firms already employed 76,000 staff in Russia and recorded combined gross revenue of $13.5 billion.
"This is a first step to make up for the losses of the past years," Treier said.
Speaking to reporters on Thursday, Wolfgang Buechele of the German committee on Eastern European Economic relations was also upbeat about an exports improvement, although he estimated their growth potential slightly lower than DIHK to be between 8 percent and 10 percent.
Buechele also highlighted that a significant risk to the development was still posed by the imposition of new U.S. sanctions on Russia. "This leads to great insecurity for companies," he warned.