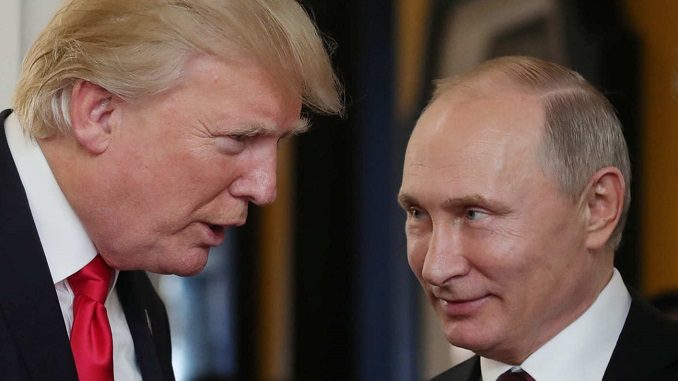 Russian President Vladimir Putin said Russia won't take action against its citizens accused of meddling in the U.S. presidential election if they did not break Russian laws.
In an interview with NBC News aired late on Friday, Putin said Russia has not been presented with official evidence or an extradition request from U.S. Special Counsel Robert Mueller, who last month indicted 13 Russians and three Russian companies for allegedly interfering in the 2016 election.
"We cannot respond to that if they don't violate Russian laws," Putin told NBC. "People who are well educated must understand that we in Russia cannot prosecute people if they have not violated Russian law."
"It takes an official request to the prosecutor-general of the Russian Federation. Give us a document, give us an official request," Putin said. "This has to go through official channels, not through the press or yelling and hollering in the United States Congress."
Putin's remarks confirm that Russia is not likely to hand over the 13 Russian citizens identified in Mueller's indictment. Russia does not have an extradition treaty with the United States.
Without help from Moscow, Mueller has little hope of pursuing his case against the suspects, who are accused of using a network of fake social-media accounts and targeted messaging to roil the U.S. presidential debate.
Those indicted, including a notorious so-called "troll factory" in St. Petersburg named the Internet Research Agency, allegedly worked for Yevgeny Prigozhin, a Russian oligarch with ties to Putin.
According to the indictment, some of the Russian operatives posed as American activists and helped organize street rallies against U.S. President Donald Trump's opponent, Democratic candidate Hillary Clinton.
One of the Russians indicted, Mikhail Burchik, told the daily newspaper Komsomolskaya Pravda that he plans to stay in Russia.
"I love my country. There are many beautiful places that you can go to in Russia," he said.