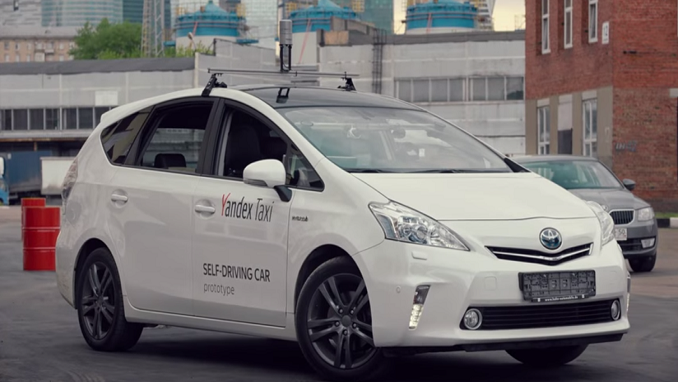 Russian tech company Yandex has big plans for its fledgling self-driving cars business, Automotive News reports. Starting in August, the company intends to remove human safety drivers from five of its autonomous vehicles operating in the Russian city of Innopolis in Tatarstan and conduct completely driverless commercial operations, the report says.
This month, the company said it has tested its first five self-driving cars on Moscow's public roads.
Deploying vehicles without safety drivers on public roads represents a major milestone — and it's one only Waymo has attempted in the United States, and even then, in a limited fashion. Dmitriy Polishchuk, head of Yandex's self-driving development, says the company is ready for ongoing driverless operations.
"We've done a lot of tests on this, and there are a few minor things we have to address and fix, but we'll address those before we launch," he told the website. "But overall, we've seen the cars running 24-7 with no accidents."
Yandex is a large Russian tech conglomerate that's perhaps akin to both Google and Uber, a search-engine giant that also runs taxi services in more than 600 cities. Experiments with autonomous-driving systems began in 2016, and the company formally launched its program in 2017.
Tweaks remaining before driverless operations, Polishchuk says, aren't safety-related. There's one specific spot where vehicles need to make a U-turn, and engineers are considering how to make the turn without confusing human drivers in the vicinity.
Currently, the company's safety drivers sit in the right seat during commercial operations in both Innopolis and Skolkovo. Between those two locations, Yandex has provided about 4,000 rides through its self-driving systems. There's not a specific date the safety drivers will exit vehicles in August. Teleoperation services will be enabled once drivers are removed.
In the U.S., driverless cars on public roads are a rarity. In October 2018, Waymo was granted the first permit to conduct such operations in California, but the company is not yet driving in the state without human safety drivers. In December, Waymo briefly conducted rides without safety drivers in a handful of vehicles in a geo-fenced area of its Phoenix operations.
"Most of our rides still have a safety driver, because we're being very thoughtful and very cautious," says Waymo CEO John Krafcik.