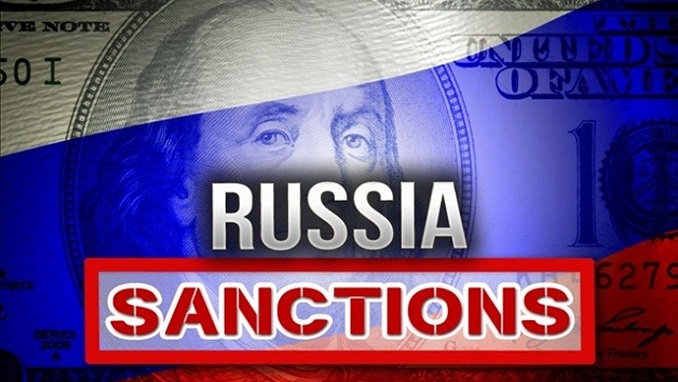 The European Union and the United States are close to an agreement on new sanctions against Russia following the capture of 24 Ukrainian sailors off the coast of Crimea late last year, The Financial Times reports.
According to sources in Brussels, the EU and U.S. are understood to be coordinating their action to strengthen the effect on President Vladimir Putin's regime.
"When there is common ground there is much better impact," one source said.
The new measures are expected to be discussed at a meeting of European Union foreign ministers next Monday and could be levied in the next two months, diplomats briefed on the discussions said.
According to the sources, the fresh move to check Russia's persistent campaign of malign behavior would be jointly applied by the U.S. and the EU.
The development follows an armed incident on 25 November in which Russia detained the Ukrainian sailors and their three navy vessels as they attempted to pass through the Kerch Strait from the Black Sea into the Sea of Azov.
Moscow accuses the Ukrainians of illegally entering Russian waters, something Kiev denied. The sailors remain in detention.
Under a 2003 treaty, both the Kerch Strait and the Sea of Azov are designated as shared territorial waters between Ukraine and Russia. However, relations between the two have deteriorated sharply since 2014, when Russia annexed Crimea.
Since the annexation, Russia has moved to claim the strait in its entirety and has been working to assert its control over the passage, which included building a $3.5 billion bridge to connect Crimea to the Russia mainland.