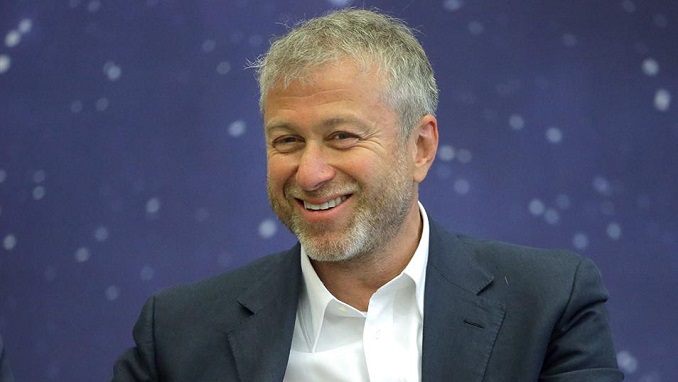 Russian steel manufacturer Evraz, owned by billionaire Roman Abramovich, is considering spending almost half a billion dollars on a new rail mill in the United States, RBC reported.
New U.S.protectionist measures imposed this year, including a 25 percent duty on imports of steel from some countries to the United States, have sent domestic prices soaring, a boon for local producers.
While Evraz's facilities in Portland, Oregon, use imported steel slabs from Russia, to which duties apply, its rail division in Pueblo, Colorado, supplies its own steel, and has become an unlikely winner, according to Evraz.
"Pueblo has benefited from the tariff imposition as it produces its own electric arc furnace steel on site, rather than paying tariffs on imports," Andrew Jones, analyst at Wood & Company, told Reuters.
The company said it is considering building a plant producing 100-meter rails, at a cost of $480 million with an annual capacity of 600,000 tons, at its Pueblo location.
"Global protectionism did not play well for us," Chief Executive Alexander Frolov said on Friday. "We believe that this is one of the cases when new tariffs are actually helping the business."
Company representatives said this month that the new rail mill project was inspired primarily by growing demand for longer rails and the need to renovate technology at the mill.
According to Evraz, the Pueblo rail mill project is one of four major investment ideas currently under consideration. If confirmed, they will raise estimated annual capital expenditure to $863-$990 million in 2019-2022. That's compared to around $640-$660 million expected this year.