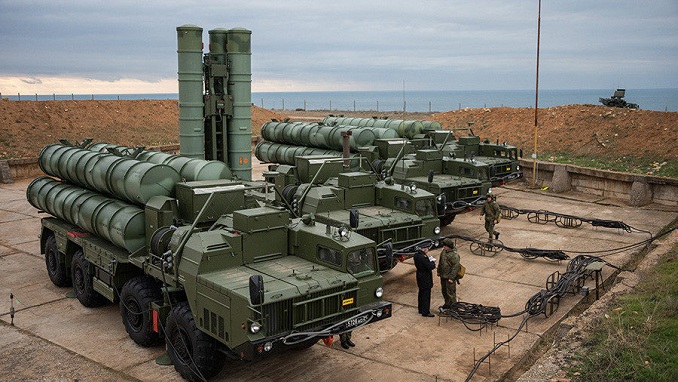 Turkey is not willing to sacrifice its security and drop its plans to purchase and operate Russia's S-400 anti-missile system, despite the threat of U.S. sanctions, Yunus Emre, a member of the Turkish Grand National Assembly's Committee on Foreign Affairs, told Izvestia.
The lawmaker noted that Turkey could not sacrifice its own security and defense capacity based on fears that the United States would impose sanctions over the move. "The war on terror is raging in close proximity to Turkey's borders," he stressed, adding that Ankara would not yield to Washington's threats.
Another member of the Turkish parliament, Ozturk Yilmaz, is certain that any sanctions would deepen the widening rift between the U.S. and Turkey, countries with the two largest armies among NATO peers. 
He says Russia's S-400 systems would be used on par with NATO weapons, which had been deployed to Turkey. However, they will not be directed against the alliance.
Yuri Mavashev, head of political research at the Center for Modern Turkish Studies, told Izvestia that Washington's further steps regarding Ankara would depend, in particular, on decisions made at the NATO anniversary summit. President Erdogan made it clear that he would agree to back the alliance's plan to protect the Baltic states from the alleged "Russian threat," if Ankara's allies designated the Kurdish People's Protection Units (YPG) as terrorists.
"[The United States'] restrictive measures announced earlier were targeted, but this time senators are calling for applying the CAATSA (Countering America's Adversaries Through Sanctions Act) mechanism. It provides for substantial restrictions that would affect the financial sector. Whatever the decision, the opposition in the Senate will try to bring any development in Turkish-American relations at various levels to a standstill," the expert said.