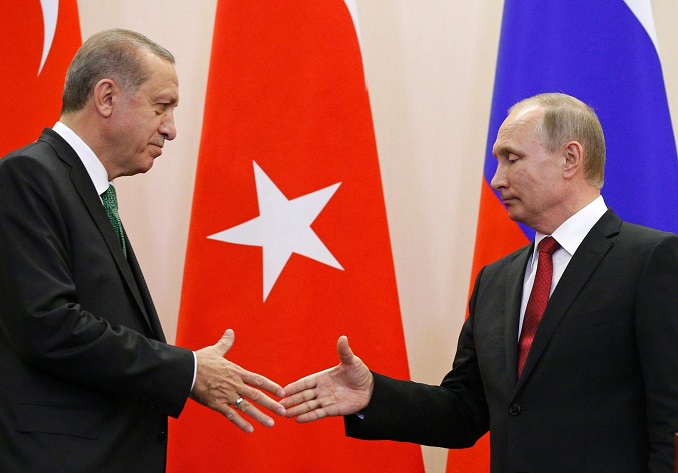 Despite recent assurances by Turkish president Recep Tayyip Erdogan that Washington will not carry out threats to sanction his country over a deal to buy the Russian S-400 missile system, the Trump administration still plans to impose the punitive measures, Reuters reports. 
Washington earlier announced it will remove Turkey, a NATO ally, from a critical fighter jet programme if the country goes through with the $2.5 billion purchase of the sophisticated Russian air defences. 
After meeting U.S. President Donald Trump at the G20 summit in Japan over the weekend, Turkish President Recep Tayyip Erdogan said Ankara would be spared the sanctions once Russia's S-400 air defence system starts arriving in Turkey in coming days.
Trump appeared sympathetic to Erdogan at the talks and reluctant to publicly commit to sanctions despite being repeatedly asked by reporters.
But U.S. government officials told Reuters that, at least so far, the administration intends to impose sanctions on Turkey and pull it from the F-35 fighter jet program if it takes delivery of the Russian S-400 system as expected.
Turkey-Russia relations took a bitter turn in November 2015, when Turkey shot down a Russian jet fighter that had crossed from Syria into its airspace for 17 seconds. Russian president Vladimir Putin called it "a stab in the back by the accomplices of terrorists" and imposed sanctions on Turkey.
While that relationship has clearly been patched up – and several million Russian citizens have been allowed again to each year enjoy their vacations on Turkey's Mediterranean coast – the S-400 deal marks a concrete repudiation by Turkey of the U.S., analysts told the Christian Science Monitor.
"It is certainly going to be quite a historic alienation between Turkey and the U.S., if indeed Ankara does go through with the purchase," says Sinan Ulgen, a former Turkish diplomat and head of the Center for Economics and Foreign Policy Studies, a think tank in Istanbul.