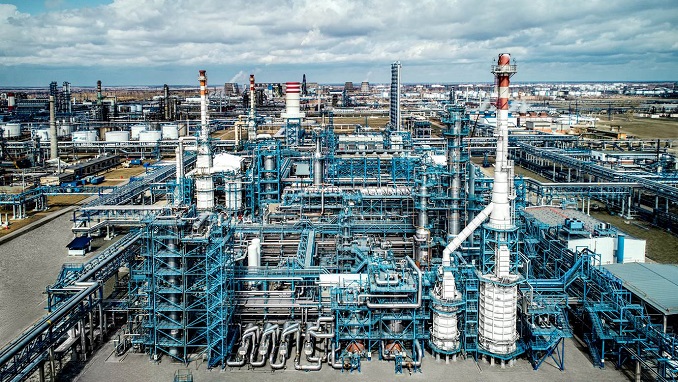 Russia's state-owned gas major Gazprom has signed a five-year contract to import gas from Turkmenistan, Reuters reports. 
In Wednesday, the company said the contract envisages importing 5.5 billion cubic meters of gas from the energy-rich Central Asian country a year.
Gazprom resumed buying Turkmen gas in April more than three years after cutting off purchases of the ex-Soviet country's key export because of disagreements about the price.
Prior to halting imports in 2016 amid a slump in global prices, Russia had been the largest customer for Turkmen gas, buying about 10 billion cubic meters a year. The loss of exports to Russia was a significant blow to the Turkmen economy, which is highly dependent on hydrocarbons as a source of hard currency.
The gas deal is another step toward mending economic relations between the two former Soviet republics. Last month, Russian truck maker Kamaz said it received an order for 2,000 vehicles for export to Turkmenistan in 2020-2021 and expands the chain of service stations in the country.
The Central Asian country's president Gurbanguly Berdymukhamedov also visited the Russian region of Tatarstan, in a move aimed at strengthening business ties. 
"A contract was signed in the follow-up of talks on the possibilities of further supplies of 2,000 Kamaz vehicles to Turkmenistan in 2020-2021, including 800 dump trucks, 300 side trucks and special utility machinery," said Albert Karimov, the Minister of Industry of Russia's Tatarstan.
More than 10,000 Kamaz vehicles are currently in service in the country, he added.