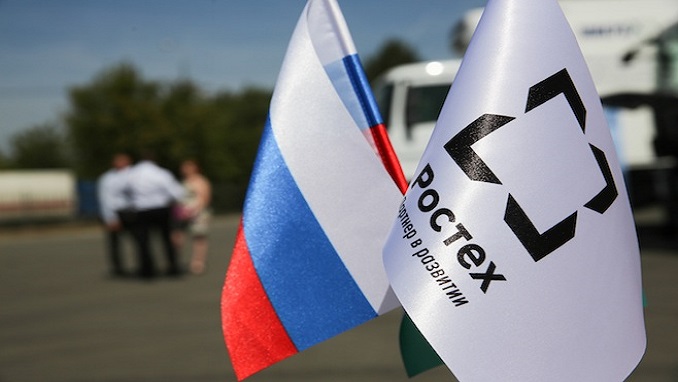 Russian Helicopters, a subsidiary of state-run corporation Rostec, demonstrated the capabilities of its light multi-purpose Ansat helicopter equipped with the new Mku30 satellite communication system at the International Paris Air Show last month, RIA Novosti reported.
"The company actively develops the introduction of modern satellite communication systems for helicopters. We entered into an agreement with the MOST-satellite systems company on joint promotion of these products. The Ku-band satellite communication system was created for Ansat and integrated into its avionics. It ensures data transmission and reception at the speed up to 2 Mbps regardless helicopter's location. We plan to offer this system as an option for all civil helicopters of the Holding Company," said Andrey Boginsky, CEO of Russian Helicopters.
The Mku30 satellite communication system allows single-point and multi-point video conferencing on board, smooth real-time transmission of selected amounts of data and high-quality video content.
At the Paris Air Show, held in the French capital on June 17-23, Russian Helicopters showed two Ansat helicopters in medical and VIP versions.
The light multi-purpose Ansat, which has the largest cabin within its class, is actively used by the Russian air medical services. This twin-engine helicopter has compact size and does not require a large landing area. It can also be used for normal passenger and VIP transport, cargo delivery and environmental monitoring. 
High-altitude tests of Ansat have been successfully completed, which confirmed the possibility of its use in mountainous terrain at altitudes up to 3,500 meters. The helicopter can be operated in a temperature range between -45 and +50 degrees Celsius. Its significant advantage is the possibility of storage out of the hangar and low cost of operation.