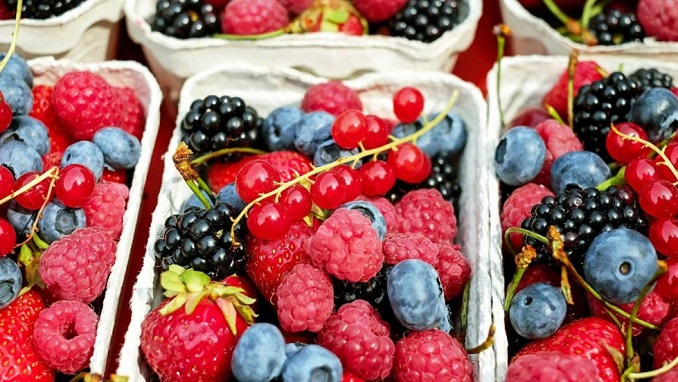 A cool spring in Russia delayed the active period of the sowing campaign by about two weeks, so vegetables and berries of the new crop will enter the market a little later than in the average year, but prices for these products will soon stop growing and begin to decline, agriculture experts told RIA Novosti.
The middle of spring in various regions of the country this year was characterized by long cold periods and short-term warming, and in early May the amount of precipitation increased sharply: according to the agency's interlocutors, such weather does not contribute to the warming of the soil, so active agricultural work began a little later.
According to him, last year the unstable weather had a strong impact on both the harvest and its quality, but it is too early to make forecasts: now planting is underway, the first estimates of the potato harvest will be by the end of June.
"This year spring began later, which means that the harvest will also move, but it should be good – at least at the level of last year, if there are no cataclysms," Mikhail, director of the National Union of Fruit and Vegetable Producers (Fruit and Vegetable Union), told RIA Novosti Glushkov, commenting on the prospects for the so-called borsch set (beets, carrots, cabbage, potatoes, onions).
"There is a two-week lag in planting potatoes, vegetables in open ground. But to some extent this is beneficial: for a number of reasons, supplies of imported planting materials were delayed, now, given the good temperatures and precipitation, they will fall into good soil," the executive told RIA Novosti director of the Russian Potato Union Alexey Krasilnikov.
According to the operational data of the management bodies of the agro-industrial complex of the constituent entities of the Russian Federation, as of May 24, which is given by the Ministry of Agriculture of the Russian Federation, vegetables in agricultural enterprises and peasant (farm) farms were sown on an area of ​​124.1 thousand hectares (65.3% of the forecasted area), a year earlier for the same date – on an area of ​​127.4 thousand hectares (68.7% of the forecast).
Potatoes were planted on an area of ​​178.9 thousand hectares (61.6% of the forecasted area), and a year ago (as of May 25) – on an area of ​​215.4 thousand hectares (69.7%). 1 million hectares (93.7%) are sown with sugar beet, a year ago – 922.9 thousand hectares (97.7%).
According to the forecast of the Ministry of Agriculture, this year it is planned to plant about 290 thousand hectares of potatoes, 10 thousand hectares more than last year, Krasilnikov reminds. Sugar beet crops in 2021 will be increased by 14.4% to 1.05 million hectares. In general, the sown area for vegetables is 1.5% more than last year, so the harvest prospects are not bad, Glushkov added.