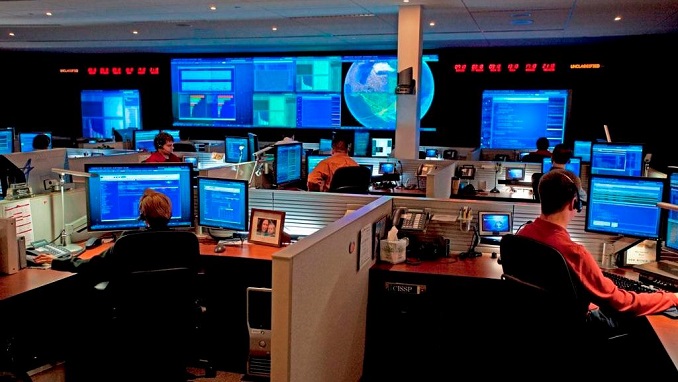 At least three Russians citizens and five companies from the country have been hit with new sanctions by U.S. authorities, targeting a cyber-research company and one that specializes in providing underwater diving equipment to Russia's lead security agency, the FSB, Time reported.
The move, announced on Monday by the U.S. Treasury Department, is the latest effort by Washington to use financial restrictions to target Russians for hacking, human rights violations, the ongoing conflict in Ukraine's east, and other actions which the U.S. has called Russia's 'malign activities'.
The three companies named "have directly contributed to improving Russia's cyber- and underwater capabilities through their work with the FSB and therefore jeopardize the safety and security of the United States and our allies," Treasury Secretary Steven Mnuchin said in a statement.
"One of the designated entities is controlled by and has provided material and technological support to Russia's Federal Security Service (FSB), while two others have provided the FSB with material and technological support," the statement said.
Since the U.S. intelligence community released its conclusion in January 2017 that Moscow had engaged in a hacking-and-propaganda campaign during the 2016 presidential election, U.S. authorities have stepped up efforts to punish cyber-companies who have allegedly worked with Russian security agencies.
Both the FSB and the country's military intelligence agency, known as the GRU, as well as top officers, have been hit with sanctions.
In the June 11 announcement, the Treasury named a St. Petersburg-based company called Digital Security, accusing it of involvement in efforts "to increase Russia's offensive cyber capabilities."
Some two subsidiaries were also named. U.S. authorities also targeted a St. Petersburg company named Divetechnoservice, which it said provided underwater diving equipment to the FSB. According to the Treasury Department, the company won a contract in 2011 to buy a $1.5 million submersible craft for the FSB.
"Today's action also targets the Russian government's underwater capabilities. Russia has been active in tracking undersea communication cables, which carry the bulk of the world's telecommunications data," it said.
U.S. and NATO military officials have warned in the past of an increase in Russian submarines conducting activity along undersea data cables.
Аlso named was the Kvant Scientific Research Institute, a state-funded, Moscow-region institution that has been headed by a former FSB agent since 2008.