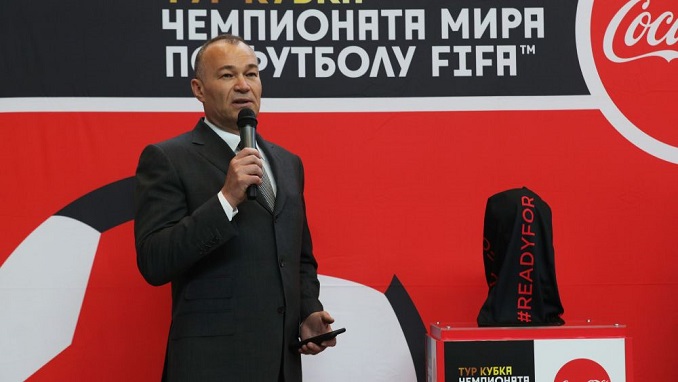 The Chairman of the Board of Directors of Sheremetyevo Airport, Alexander Ponomarenko, last week spoke about the new facilities that have been built in the airport for the 2018 FIFA World Cup.
A new passenger terminal with an area of 110,550 square meters with a capacity of 20 million passengers per yer began to operate at the beginning of June, with its architecture and design made in the aesthetics of Russian Constructivism.
 
"We carried out large-scale transformations for the World Cup. We are now in Terminal B, built specially for the tournament. For passengers convenience we also built an underground interterminal passage that links the Sheremetyevo-1 and Sheremetyevo-2 complexes. We understand the importance of meeting the guests and participants of the championship at a high level. The airport staff will do everything that is possible to make the passengers feel comfortable," Ponomarenko noted.
According to him, during the World Cup, which will start on June 14, Sheremetyevo will receive about 200 flights, Sputnik Uzbekistan reports. Terminal B will install also special fan zones where tournament matches will be broadcast, he added.