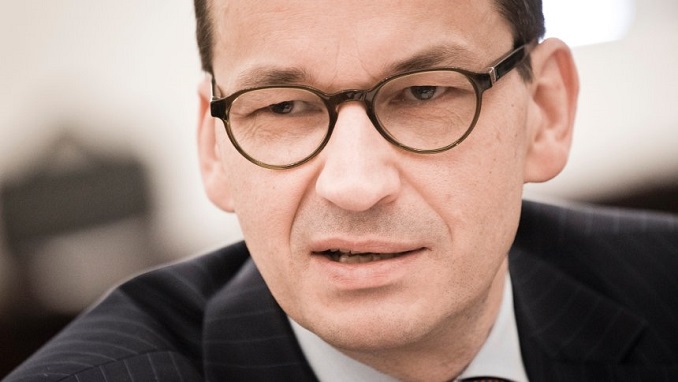 Polish Prime Minister Mateusz Morawiecki has said that Russia's planned natural-gas pipeline, Nord Stream 2, is a weapon of hybrid warfare that Moscow wants to use to undermine European energy security and the solidarity of the European Union and NATO, The News reports.
Speaking at a NATO Parliamentary Assembly meeting in Warsaw on May 28, Morawiecki said that Nord Stream 2 is "a poison pill for European security, which can have far-reaching consequences."
Nord Stream 2 is a controversial project that would expand the current Nord Stream pipeline, which passes along the bottom of the Baltic Sea to deliver Russian gas to Germany.
The United States, Poland, the Baltic states, and several other EU countries have expressed concerns about Nord Stream 2 — which avoids existing gas pipelines through Ukraine — and the added leverage on energy security it could give Moscow.
Russian President Vladimir Putin has said Washington's opposition to Nord Stream 2 stems from President Donald Trump's desire to encourage exports of U.S. liquefied natural gas.
Earlier at the assembly, Polish President Andrzej Duda also issued a warning about Russian intentions in Europe.
"With regret, it must be said that Moscow has never come to terms with the collapse of the imperial Soviet Union. The invasion of Georgia and the unlawful annexation of Crimea and military intervention in Ukraine illustrate the real intentions of Russia," Duda said, in reference to the Russia-Georgia war of 2008, Russia's illegal 2014 annexation of Ukraine's Crimea region, and Moscow's support for pro-Russia separatist fighters in eastern Ukraine.