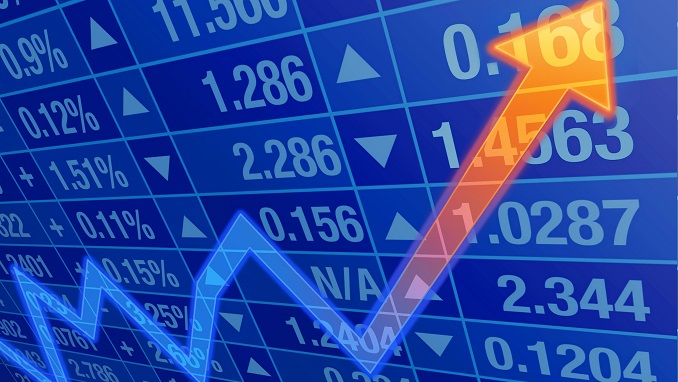 The Russian ruble was stable on Wednesday as investors awaited a U.S. inflation report that could influence global markets and heighten fears of faster rate hikes around the world.
Previous U.S. data showing wages increasing at their fastest pace since 2009 triggered the U.S. sell-off that hit Russian stocks and led the ruble slightly down.
At 0808 GMT, the ruble was unchanged against the dollar at 57.60 and was down 0.1 percent against the euro at 71.31. Brent crude oil, a global benchmark for Russia's main export, was down 0.1 percent at $62.68 a barrel.
The dollar was down as investors remained on edge ahead of key U.S. inflation numbers. The ruble was also supported by upcoming local monthly tax payments that will begin on Thursday. To meet these tax bills, export-focused Russian companies usually convert their dollar revenues into rubles.
The Russian currency has come under pressure from finance ministry plans to spend a record high of 298.1 billion rubles on foreign currency purchases between February 7 and March 6.
Meanwhile, the U.S. reported on Wednesday its biggest increase in consumer prices in a year, pushing stocks lower in early trading, VOA reported. The consumer price index, which follows the costs of household goods and services, advanced by a half percentage point in January, up from two-tenths of a point in December.
The January increase pushed the year-over-year inflation rate up by 2.1 percent. It was the same 12-month rate recorded in December, increasing fears among investors that firming inflation, along with increasing wages paid to American workers, could lead policymakers at the country's central bank, the Federal Reserve, to boost interest rates at a faster pace.
The Labor Department said consumer prices, minus the volatile changes in food and energy costs, rose three-tenths of a percentage point in January, the largest increase since January 2017. Analysts had been expecting an increase of 0.2 percent.
More importantly, the strength was broad-based, and the month-on-month 0.349 percent gain was the biggest jump since March 2005. Clothing prices rebounded 1.7 percent on the month, transportation was up 0.8 percent on the month, and medical care services were up 0.6 percent.