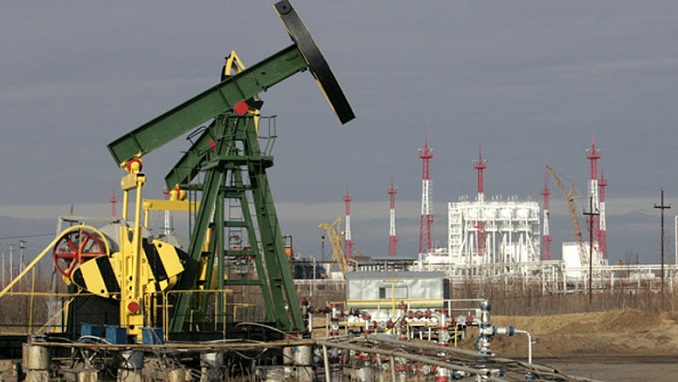 In accordance with an energy cooperation framework agreement signed in late January, Russia will have exclusive rights to produce oil and gas in Syria. The agreement goes significantly beyond that, stipulating the modalities of the rehabilitation of damaged rigs and infrastructure, energy advisory support, and training a new generation of Syrian oilmen.
On Wednesday, Russian Energy Minister Alexander Novak said his country is ready for the task.
"We have signed a road map, not only in the field of electricity but also oil and gas, covering the restoration of oil fields and the development of new deposits," Novak was quoted as saying by Russian news agencies.
As the main international backer of Syrian President Bashar al-Assad, Russia has become deeply involved in helping the war-battered country rebuild as fighting against Syrian Sunni rebels has subsided in recent months.
Last week, an agreement was signed on the "rehabilitation, modernization, and construction of new energy facilities in Syria," Russia's Energy Ministry said on its website.
"We attach great importance to restoring the Syrian economy, especially the oil and gas sectors which will certainly contribute to the normalization of the economic and social situation in the country," Novak said.
In December, a Russian delegation visited Damascus to discuss investment and reconstruction with Assad, including oil and gas projects but also electricity, phosphates, transportation, and trade.
According to Oilprice.com, the main international aspect and the key piece of the move is the final and unconditional consolidation of Russian interests in the Middle East.
Before the onset of the bloody Civil War, Syrian oil production wavered around 380,000 barrels per day. It has declined for some time then, since its all-time peak production rate of 677,000 barrels per day in 2002. Although the Islamic State was allegedly driven underground, the current output still stands at a devastating 14–15,000 barrels per day.
Sanctions-wise, Moscow is unafraid of any consequences for it is already under European and U.S. sanctions. With a long-range goal in mind, it could even assent to the significant cost of rebuilding Syria's oil and gas sector — IMF put the expenses at $27 billion in 2015 but the current estimate lies most likely between $35–40 billion.