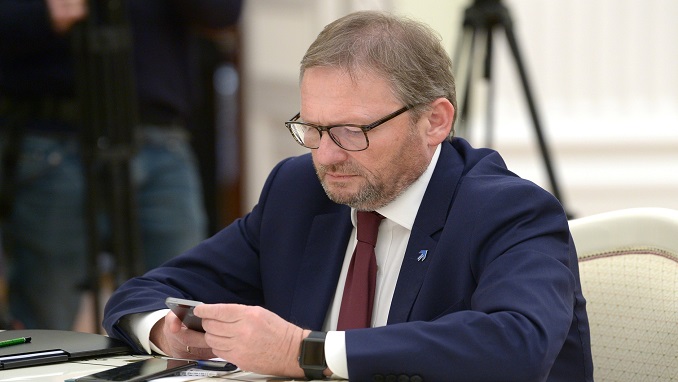 Russia's business ombudsman Boris Titov proposes to set a special expert group to assess judges' decisions and rulings and create а so-called blacklist of Russian judges, he wrote on his Facebook page.
"Illegality of judgments may be proven only through legal proceedings but we must point at obvious gaps in the law enforcement practice and actually name those judges, who commit serious violations when delivering rulings," Titov said, according to Novaya Gazeta.
He also stressed the necessity of changes in the judicial system and pointed to the case of actor Pavel Ustinov, who was recently sentenced to 3.5 years for causing bodily harm to a law enforcement officer. According to the business ombudsman, this case is high-profile and egregiously illegal. The actor did not commit a crime but still received a prison term, Titov noted.
On September 16, Ustinov was found guilty of inflicting personal injury to a National Guard officer when being arrested during an authorized rally. According to investigators, the man was an active participant of the unauthorized rally in central Moscow on August 3. While being arrested he resisted a National Guard officer causing him a shoulder point closed dislocation.
"This lawlessness also occurs in business… …I think that our proposals on the election of judges and the compilation of a "black list" of unscrupulous judges will be able to change the system for the better," Titov wrote.
Kremlin spokesman Dmitry Peskov on Thursday declined to comment on the business ombudsman's idea.